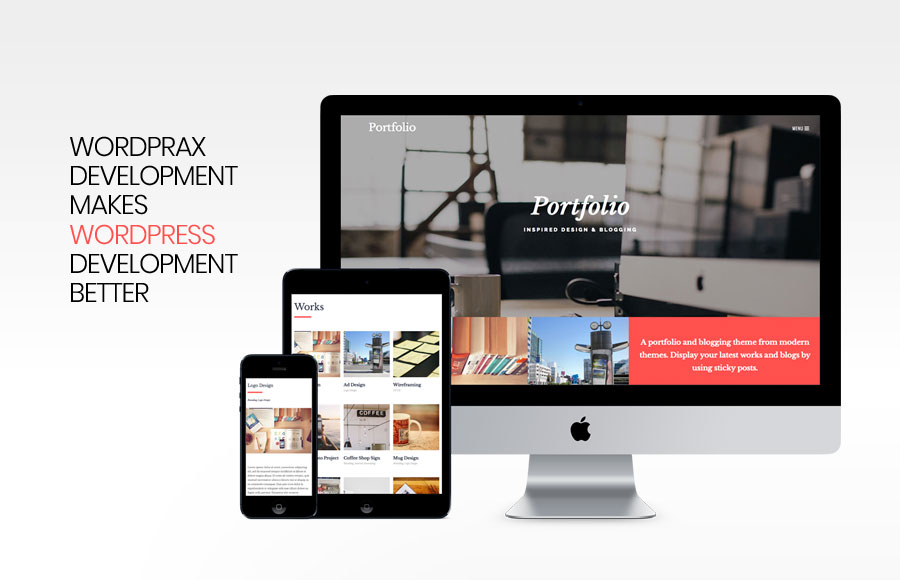 Almost one-third quarter of the total websites are made in WordPress CMS and that is not without the reason. Is it?
Well, there are many articles which are published praising this worthy CMS over others. We are all in for those posts and love to post those "Benefits of WordPress development" ourselves too. After all, this CMS is sure like a treasure showering onto the world with unique and creative ideas not seen in other website development platforms as well.
Not only the advantages posts, but you must have come across countless hundred stories revolving around the evolution of WordPress CMS. After all, it deserves to be praised every now and then for the sake of all the WordPress users around the world who are completely dependent on this platform for earning their bread and butter. Not only a freelancing job, but there are many offices that operate solely on creating amazing websites with WordPress Development services as well as providing websites after development to their clients.
Why following WordPress Trends create better websites?
WordPress has some very basic features that help the users create websites with individual business requirements. Therefore, we can say that WordPress holds the potential to design and develop the websites in the way that really impresses the website visitors in every aspect possible. Also, creating these websites are not really that difficult if WordPress development company is hired for all the professional services.
Moreover, if the website developer is expert in creating websites, there are chances that the website created will be really able to impress the web visitors and will also bring much profit to the company or brand.
Trends of WordPress development to follow in 2019
Integrating Video Headers into the website
If you own an online business, you need to know that the most representative video content is posted on the site. Therefore, this is a major trend in web design, if you want to use video, Version 4.7 WordPress has a good ability to loop video header. It will help with some new design of the website and create an innovative look, and will also support customization. We are very much sure that video header integration can create unique websites sure to impress any web visitor.
Website Builders exclusively for WordPress
WordPress development is becoming easier day by day because the user can easily customize their own website, and this is surely becoming a great trend popular with the WordPress users these days and will be more popular even in 2019. Therefore, you do not need to become an expert in web development. WordPress, offers simple tools that users don't feel difficult to use. The customization process of drag and drop eases out the process, the new user can easily change the web design without the help of technical assistance as well.
Focus on mobile-based design
Another common trend is based on mobile design, which means the speed of mobile page and progressive web applications. Most of the traffic comes from mobile devices, the AMP page is light, because visitors do not have to wait long to download all, Google's top priority AMP page, taking into account the ranking factor. The WordPress developer is easily able to create websites using mobile-responsive themes.
Integration of AR and VR technology
We are already watching trends in the industry and we have got the reason why WordPress developers have created a plug-in that contributes to the content of the VR/ AR and 360 degree WordPress website. This is only the beginning of the use of VR, as we will be forwarding towards 2019, it will become increasingly easy to see websites with this new trend. In addition to VR, amazing websites with AR technology will be seen in more and more number as we proceed further in 2019.
Animation for interactivity
Preliminary Flash-based animation has gained a lot of popularity in the WordPress development for the websites, but there are some limitations that it has faded away. However, now we see the fact that HTML5 and CSS3 have improved. This makes the dynamic user-experience more interactive. Many WordPress sites, now use particle animation instead of image or video. Because there is availability in the Java library to create Animation. It helps to attract the web visitor instantly and therefore, the popularity of the website increases with this feature!
Highly Vibrant and bright color themes
Using vibrant and bright colored themes would be a great feature if it proceeds further in the year of 2019. This minimalist design emphasizes simplicity when using smooth color, clarity and sufficient margins. This not only focuses on displaying content, but also ensures that the website loads quickly on all devices and makes it more refined. This minimalism is reflected in Arnold's theme. It primarily concerns creativity and utilizes empty space to highlight text and images. In fact, the design evolved to include scales, shadows and images more widely. This deepens the depth of the page in WordPress development and leads to attractive designs.
Powerful and bold combination of colors
"You may have your favorite color as long as black" but it hasn't existed for a long time. Today is a combination of bold color and contrast. People are well versed in colors, so their choices have a significant impact on branding and website visibility. In fact, according to Buffer, 90% of the product's evaluation is completely based on colors. It makes sense that using colorful combinations is the perfect way to make your site more popular. WordPress designers have owned this trend and they are experimenting on the colors by customizing the themes.
For example, with the Skin theme, you can select two colors to create a scale for your site. You can also create your own gradations and add patterns.
Use of micro-interactions
The design is based on details. The growing trend of micro-interaction focuses on these details and has become increasingly popular in recent years. As the name implies, this concept refers to how elements of a website respond to small interactions in different ways. An example of this concept is to play short animations when you click or move the icon. You may have to face this situation yourself, for example, the Facebook React with emojis! Micro interaction brings a living and emotional feeling to your site. They do not look at static data boundaries, they feel really interacting with the page.
With Animate It, you can add similar effects to your site! More. With this extension, you can add animation to almost any content, such as images and text. You can also set this feature in WordPress development when to start the animation, how many times to play and start and stop the points.
Conclusion
We really hope you liked this list of trends that will rock the WordPress development in 2019 and coming years as well.
Make your ideas turn into reality
With our wordpress development services