As its name suggests, Virtual Reality recreates the reality and immerses the users in a believable world. The content delivered via Virtual Reality offer users an impressive 360-degree experience of real-world or imaginary surroundings. The rising popularity of virtual reality comes as no surprise. Several large companies like Facebook, Google, YouTube and Vimeo have already adopted this 360-degree technology for their content.
Recently, WordPress CMS software also launched the VR mode for the online content. If you want to enable this setting, it will be good to hire a skilled WordPress developer who will synchronize your website according to VR setting. The Virtual Reality is become popular everywhere, especially for the eCommerce business. The business firms are embracing to this tech so that they can allure more customers towards their portal.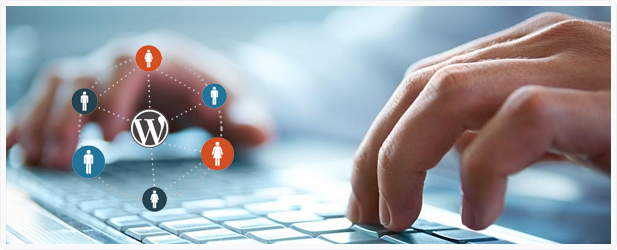 At present, WordPress is powering approx 35% of the sites which are live on the web. It is a good move by the WordPress to add VR support in their content. This has enabled web owners to come up with creative content which fits perfectly with Virtual Reality setup. Currently, Oculus Rift, Gear VR, HTC VIVE and Sony PlayStation VR are the top four VR gears in the market. Although, WordPress has introduced this feature on an experimental basis but soon they will make it permanent.
WordPress is one of the widely used content management systems and is deployed by thousands of small & medium-sized business firms for the purpose of eCommerce. Recently, WP released a plugin which embeds the 360 mono and stereoscopic images & videos through"VRView" shortcode. It uses Google's "VR Views" library, and by writing few lines of code, the plugin will be ready for integration.
Once your are done with scripting and installing the VR plugin, you will now be able to create & publish VR content on any of the WP site. If you have a photography related site then you can add 360-degree photos, videos (beta), panoramas etc which can be easily viewed in the VR gear. Moreover, the publishing of VR content is as simple as the text publishing. The website owner must add VR content to the site so that every user could enjoy it via the web browser.
The posts of your site could be augmented with VR content just by uploading the content on the site and display it in either 360-degree or cinema mode & make it live using the "VR" shortcode. Though Virtual Reality tech is still in development phases, it has lots of opportunities and space to behold innovative concepts. The eCommerce firms may use it as a grand opportunity to promote and market their products so they can reach out to a global audience in a unique manner.
WordPress's this move is bound to attract more retailers so as to include media on their portals. It will be good if you quickly adopt this technology and offer your visitors something out of the box. The early adoption of this tech will surely give you an edge over competitors and may bring in surprisingly increased return on investments.
Make your ideas turn into reality
With our wordpress development services