If you go to search for a WordPress website developer then you will find that there are thousands of WordPress developers around the world. Each one of them is doing some kind of WordPress development work and claims that he is the best. Therefore, finding a skilled and affordable WordPress developer is not an easy job.
In this Blog, I will give you some useful tips to find an affordable WordPress Developer or WordPress Development Services so that you can also develop a WordPress website for your business.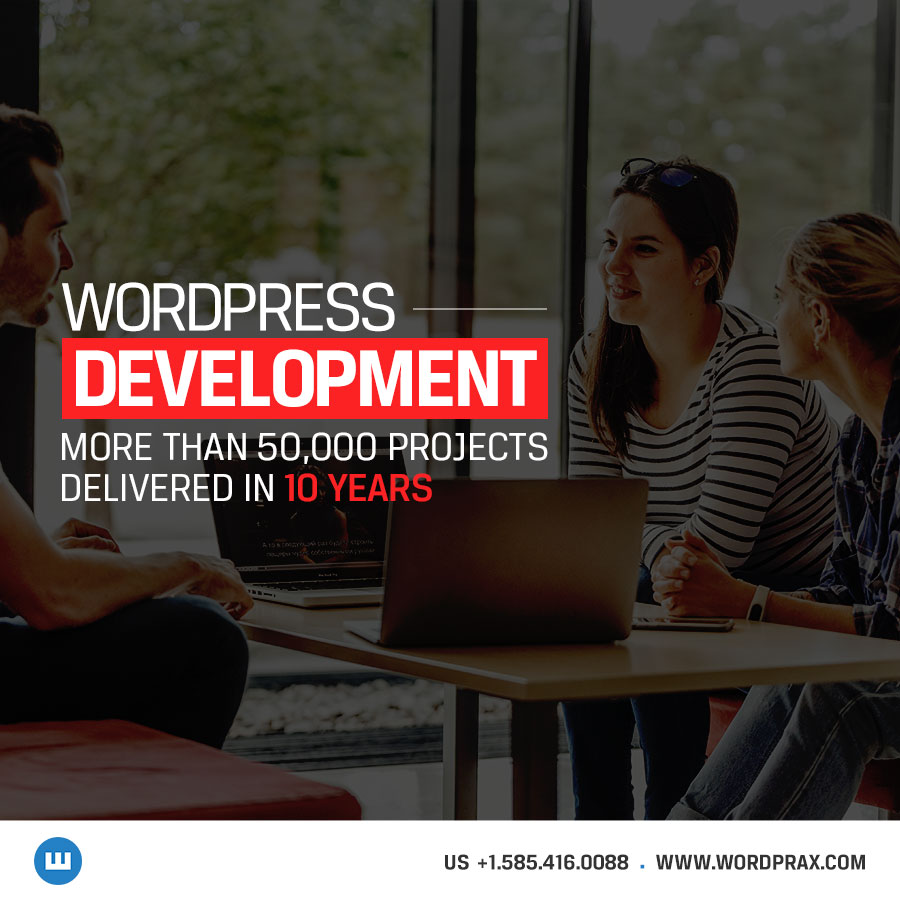 Why to Look for an Affordable WordPress Development Services?
Well, You may think why you should go looking for an affordable WordPress development service? I tell you why.
First, when you will hire affordable WordPress developers then you will save some amount of money which you can save and invest in your core business activities and while implementing marketing strategies hence it will enhance the chances of success of your business.
Secondly, if you don't look for affordable WordPress developers then some clever WordPress developer will try to take benefit out of your lack of technical knowledge of WordPress and website development and may even try to overcharge from you. If the WordPress website is complex and has several features and functions then it will increase the charges of building a WordPress site considerably. Hence you may look to avoid some features or functionalities to decrease the cost of the WordPress project which will actually hamper your business ultimately.
Hence it is better to do some research and hardwork and look for affordable and professional WordPress development service if you really want to leave a mark and want to become successful through your WordPress site.
Steps for Finding an Affordable WordPress Website Development Service
The below given steps will help you to find an affordable WordPress website development service. Just follow these carefully:-
● Plan Well and Make a Document of Required Things
First step to find an affordable WordPress development service is to plan well for your project. Make a document carrying your needs and requirements. It should also include your business objectives, the target customers, the timeline of the project, the budget allocation, payment methods and terms and conditions.
● Allocate Your Budget and Time
Now in this step you should allocate your budget for the project. It is better to set aside a budget before searching for a developer as this will allow you to select only those WordPress developers to consider for your project who are under your set budget and you won't waste time on interacting with expensive developers. If you will look for only affordable WordPress developers that means you know how much you can spend on the project.
● Searching for Affordable and Quality WordPress developers
In this step you search for an affordable WordPress development service. You can do that in two ways i.e offline and online. Offline searching means finding developers from your locality or region. Searching online means finding developers by browsing trusted online sources. There are so many famous platforms on internet where you can search WordPress developers online like WordPress Jobs, WP Hired, Smashing Jobs, Codeable.io, Freelancer.com etc. You can even search on Google directly..
● Shortlist the Searched WordPress Developers
In this step you need to shortlist the developers which you found affordable and skilled. This will help you to choose the best. Look at their portfolio and find out what kind of websites they have built.
● Select the Best
Now you should pick the best and the ones which are most suitable from shortlist. Now pick the most appropriate developers who you think can complete your project on time.
● Communicate with the Selected Few
Now you are almost done your search for an affordable WordPress development service. You have found some selected developers of your choice. Now directly communicate with them and speak about your project. Discuss any queries they may have. Now choose the one which is most fast in communicating with you. This type of direct communication will make things very easier and smoother.
Conclusion
If you follow the above given steps then surely you will find the best and affordable WordPress development services to do your WordPress project. It just requires some planning, research, patience and time. Hence while doing this process, keep your clam, take your time and go for it. In the end, you will definitely find an affordable and high quality WordPress developer who has the ability to make your dreams into reality and that too under your budget.
●

Make your ideas turn into reality
With our wordpress development services