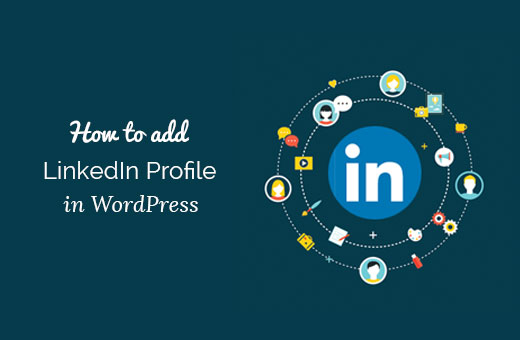 LinkedIn is considered as one of the most professional social media platforms for any organization to grow. It helps to connect with well-versed professionals and influencers in your circle. Not only this, it helps to highlight your best work and experience over its 347 million of users across the globe. So if you're thinking to bring some goodness of  LinkedIn platform to your WordPress website then here is a guide for you.
What LinkedIn Offers
LinkedIn profile is an online resume and offers an easy interface to a professional WordPress Developer for sharing personal experience and current job. With the huge group of its users, it has become important for its users to customize their profile URL with the name of the company. You can proceed to do it by moving to the public profile company page and insert the selected URL.
Customizing your LinkedIn Profile
Here are few quick steps to customize your Profile which can make the best impression on your potential clients and customers:
1. Customizing your profile URL: Avoid using numbers at the end of your profile URL. You may choose to pick what the URL says. For instance, you may use your name in your personal profile, or if you're holding an organization you can use your company name.
2. Optimize your website URL: By default, LinkedIn makes your website or blog link text ready as "Personal Website." The best way is to increase more click through the profile is to customize this anchor text. One may do this by going it to the Profile > Edit Profile > Contact Info.
3. Fill out every section: Don't ignore to complete every section. It gives a bad impression. You can also supplement, extract, or rearrange sections according to you convenience. There is a double side arrow on each section where  a user can edit and provides a space to drag-and-drop sections
4. Think about SEO: If you're serious to highlight your profile amongst the other competitive profiles use a mindful of keywords in the key areas like your profile's headline or summary which can make easier for people to discover you.
5. Make optimum utilization of style opportunities: Try to be creative not only regarding content but also in look and feel of the styling opportunities. So jazz your profile by adding a background. You can do this by following the steps mentioned here Profile > Edit Profile > Add a background photo. 1400 x 425px makes for the best-looking image.
6. Add media: Here you need to write a description of your work on LinkedIn. You may add a sample of your work to the experience, education, and summary section.
7. Make your profile visible: You can make your profile available by clicking on Privacy & Settings > Select what other see when they click on their profile.
How to Integrate LinkedIn into WordPress Manually
The developer network at LinkedIn offers multiple ways to add  LinkedIn to your WordPress website. To start with it input your LinkedIn profile's URL and proceed with few selections. You will get HTML code that you can paste into your WordPress posts, pages, and sidebar widgets.
Here is a quick overview of best three manual integration options:
1. Company Insider Plugin: It is a great option if you have a lot of employees in your organization. Creating your dedicated team bios, it provides a quick way to look instantly, who worked best for you.
2. Share Button: It is pretty straightforward. You can get the code from simple share button, and you can place it anywhere on your website. It is considered best when placed within the post. After this, you can share your content with their networks on LinkedIn. This feature rolled out popular social media plugins, so you can well integrate it with another network.
3. Member Profile Integration: It is another useful option which let you embed a snapshot of your LinkedIn profile. It is considered best in a sidebar widget or into site's footer. If your LinkedIn profile is similar to resume then, this plugin is useful.
Integrating LinkedIn With Plugins
LinkedIn also offers several third-party tools available. They are available in the form of plugins in WordPress. This wide range of plugins offers seamless elements of LinkedIn that can be added to your website.
Here are best three LinkedIn plugins for WordPress users:
1. FP LinkedIn Profile: This plugin installs simple profile summary card onto your WordPress website. The settings to it can be managed from your dashboard, and the can be linked to your full LinkedIn profile. It can also customize several areas like widget, profile name, and profile link.
2. WP LinkedIn: This can integrate with your WordPress website with just a few clicks. It uses shortcodes for inserting your profile.  You can also use this plugin to insert a scroller of your LinkedIn recommendations, which can be added in just one click.
3. WP LinkedIn for Companies: This plugin works with WP LinkedIn. It displays your company profile and company network updates on your blog via a widget or shortcode. This plugin can be used for displaying company profile, network, update, etc.
Wrapping up
Integrating LinkedIn platform into your WordPress site can make your  tasks little bit easier. So make LinkedIn a part of your social strategy and try to integrate it with your WordPress website.
Make your ideas turn into reality
With our wordpress development services