Owning a website has become a prerequisite of any business which wants to progress in the future. A website is like a digital footprint of a business which lets the owners connect with the world outside for whom they are producing the things or selling their services or moreso, and most popularly- selling products through online ecommerce tools.
Why WordPress is a gem among all CMSes?
WordPress caters to the need of not only the small business owners to create info-based websites, but also caters to the needs of ecommerce and big businesses which sell products online to people. This need is easily catered by WordPress when a powerful plugin of WordPress- called WooCommerce is uploaded to WordPress website.
The power of WooCommerce lets the business owners around the world to sell their products online and with some amazing features and functionalities made to lure the people.
If you own a business, you must have a website built at some point of time or another. Without a website, a business is like stagnant water which is destined to be stinky at some time.
Why a website is necessary for every business?
Do you want your business to get rotten? Your answer should be definitely a no! It is so because you would not want your hard efforts to go waste at any cost just because of the absence of a perfect digital marketing tool a.k.a. Your website!
A brand, a business needs a website for the outreach. Traffic should always come from the point where you can get the maximum leads for your business.
How to proceed: Hire WordPress Consultant?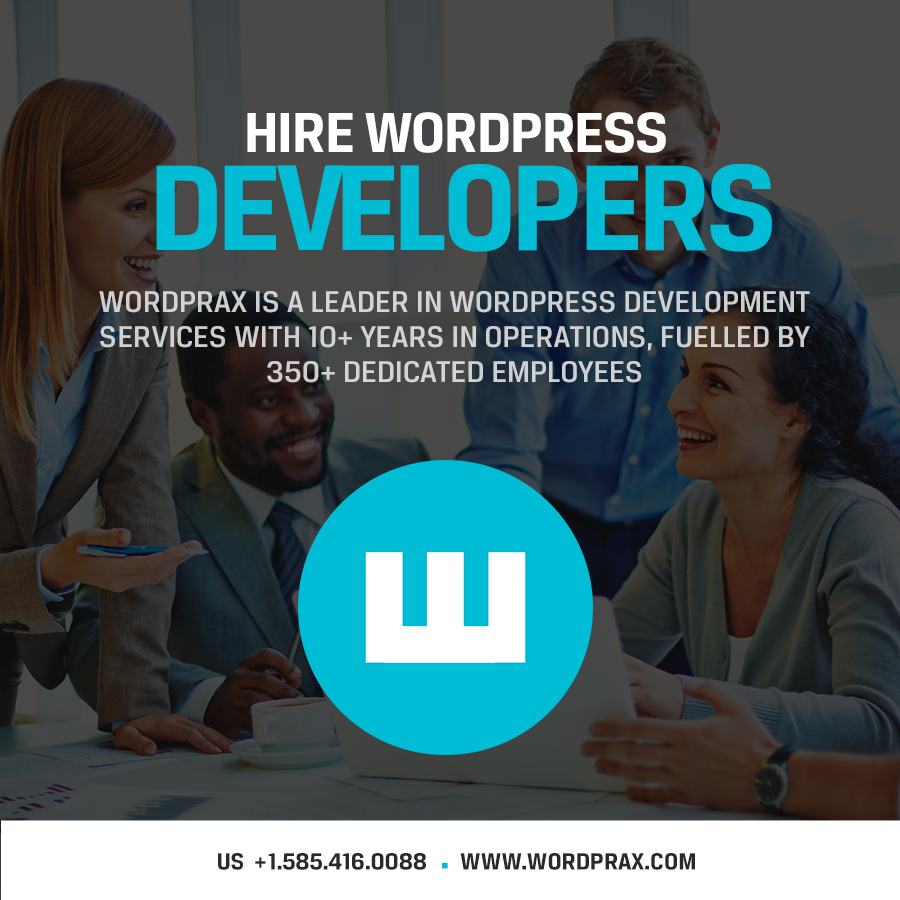 For some of you, WordPress developer is a common term than WordPress consultant. It is because "developer" or an "engineer" is a broader and most commonly used term for developing WordPress websites. But, there is time when hiring a WordPress developer – a freelancer or a full-fledged agency becomes compulsory all the way.
Freelancer vs. WordPress website development company:
Ok! So, you have started on a roller coaster ride to get a website developed for your business and you feel bombarded with so many confusions. You may not be able to make an apt decision on how to proceed with your investment into this major project.
Yes! A website is a life and blood of a business. If the investment is not done properly without giving a proper thought to all the options available and the requirements of your business, then it might get difficult for you to catch the bus.
Pros and Cons of hiring a WordPress developer who is a freelancer:
Today, it's not difficult to find a WordPress consultant or a freelancer.
Confused big time?
A freelancer is a person who can freelance his skills in any field he wants sitting at home utilizing his own resources and tools. While a consultant is much more of an expert who can be expert in his field with many years of experience under his belt.
A WordPress freelancer is a person who freelances his WordPress website development services to the clients from a remote location. If your business is not a giant one, then it is a good option for you to hire him.
First things first, you must take care that he does not charge a hefty amount at all! Well, this is most probably going to happen to you if you have not researched well on the fees that the freelancers or a WordPress consultant charges.
How to hire an offshore WordPress developer?
An offshore WordPress developer from some other country may not be able to meet you physically and if you are not able to measure the quality of the work that a WordPress developer has in his works, then it would be a bad choice all the way.
Is it worth it?
You can be at an easy risk with this. Decide yourself!
Pros and Cons of hiring a WordPress web development company:
If your business has a larger budget then you can easily afford an agency which will also minimize your project risks. It is because your website project is not based on just a single person. Thus, the risk is reduced.
We completely agree that you may argue that it will cost you much more than what you have to spend on hiring a freelancer WordPress developer or a WordPress consultant.
Conclusion:
When the freelancers are more expert, they are bound to charge more fees while on the other hand an agency will charge more but also provide all the services that a website needs- Web designing, web development, marketing as well as bug fixes.
The decision is truly yours!
Make your ideas turn into reality
With our wordpress development services