WordPress is the most popular content management system (CMS) right now which is used to build various kind of websites. WordPress has thousands of amazing featured plugins, themes and widgets. It also facilitates easy updating of the content and has low maintenance cost. That's why WordPress is continuously increasing its user base. Whether it is a small business or large enterprise, WordPress is the first choice for all of them as it strengthens their online presence and help them to reach their prospective customers. WordPress is updated regularly and it is easy to implement too. Also it has a strong e-commerce add-on with name WooCommerce. That's why WordPress is acquiring the e-commerce business portals market too although initially WordPress was mainly used for creating world class blogs.

There are many WordPress Development companies around the world which provide high quality WordPress solutions for small as well as large enterprises. It will give you some more benefits if you hire an offshore WordPress development company at very less cost. For that you need to follow a proper procedure in searching and hiring the professional offshore WordPress development company. If you are successful in that then definitely you will get a professional WordPress website at a fraction of the cost. In this article, we are going to discuss about the same aspect and will help you in choosing the best professional offshore WordPress development agency to outsource your website development work.
Technical Skills
Assessing the technical proficiency of the offshore WordPress development company for the WordPress website development task is very important. Firstly, you should be clear about your WordPress website requirements and features you want in it specifically. After that you need to do a cross examination to see if the offshore WordPress development company possesses that criteria or not. You also need to test the WordPress developer's proficiency in the required programming languages like PHP, XML, JavaScript, MySQL etc.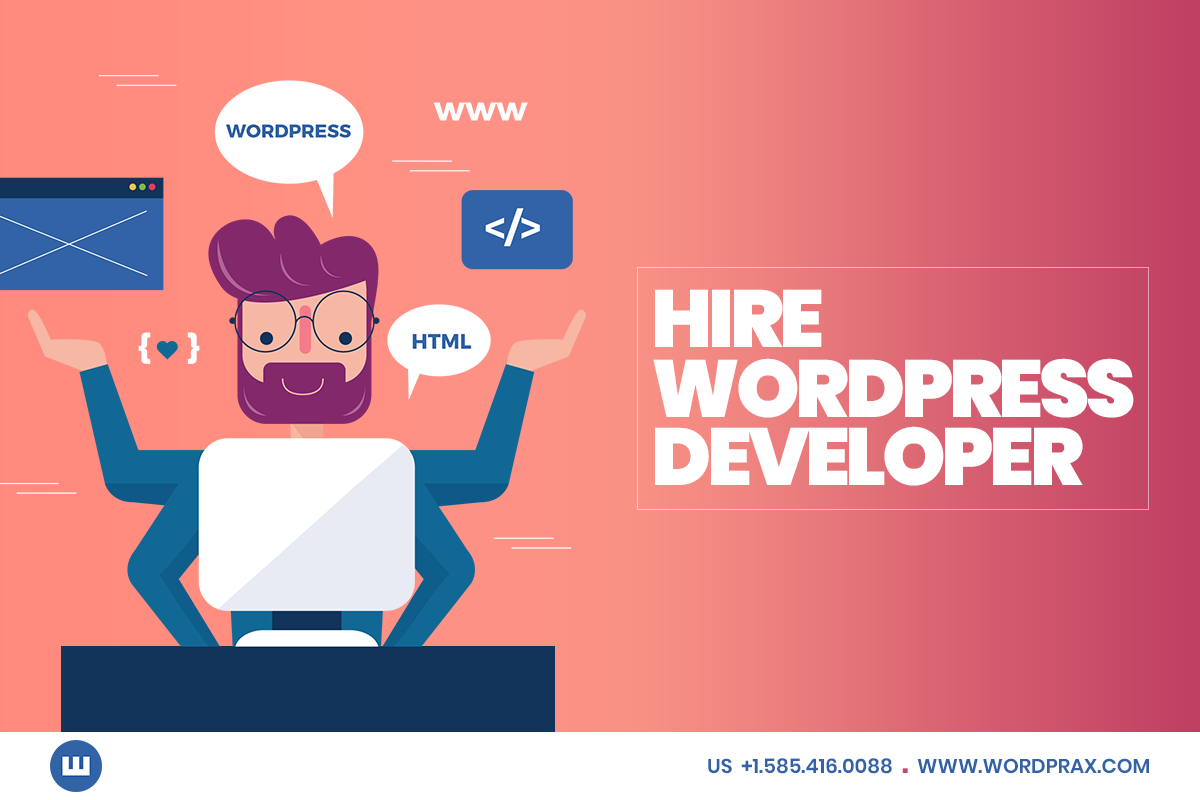 Experience of the Development Team in WordPress
Before assigning the project to the WordPress development company, you should ask them about the number of years of experience in WordPress website development. If they have more WordPress related experience, then their quality of work will be good and also they will deliver WordPress site in proper shape and spirit. Experienced WordPress developers know very well how to face the obstacles and issues which surface while doing WordPress development and how to overcome them quickly and efficiently.
WordPress Portfolio
You should ask the prospective offshore WordPress development company about their portfolio carrying the WordPress development projects they have completed in the past. This can give you a clear idea about the quality of their work and the type of WordPress website the company has developed in the past.
WordPress website Development Cost
You should ask the prospective company for a quotation and the fees they are going to charge for working on your WordPress site development project. Deciding on the project fees prior to the commencement of the project will bring transparency in the work and will eliminate the issues which may come later on. Also you should not select the WordPress site development company just on the basis of development cost rather you should take all other factors into consideration along with the development cost while finalizing the offshore development company.
Project Delivery Time Lines
The delivery date should also be finalized before the start of the project as you may have to plan some events like site launching event, press release etc as per the project delivery date. You can even ask the offshore company to provide you with a periodic update of the progress of the project as this will help you to know whether the project development work is going on as per the schedule and will it be completed on time?.
Technical Support and Maintenance
Before assigning the work to any offshore WordPress development agency, you need to make sure that the company provides proper technical support and maintenance services not only during the development of the site but even after the development work is over i.e. after the site has been launched on the internet.
Conclusion
There is no doubt that, there are many benefits of hiring an offshore WordPress development company. But you will get these benefits only if you select an experienced and professional WordPress development team or company. Hiring such a company will not only bring down the actual website development cost but it will also give you a robust, feature rich, reliable, scalable, responsive, SEO friendly and high quality WordPress website with a potential to take your business to new heights. Based on our tips given in this article, you can take the right decision while selecting the best offshore WordPress development company for your work.
Make your ideas turn into reality
With our wordpress development services