With a plethora of content management systems to choose from, it gets quite a task to pick the best one. In this article, we will discuss some of the ways to narrow down your search to selecting the rightful CMS for your website.
To begin with, you ask for the suggestions from your members of the community or subscribers. They can even let you know of some WordPress CMS development services if you ask around to get something more than just the ordinary. Although it is a fact that the people will debate on the CMS of choice like WordPress, Joomla etc, you should explore every potential option out there.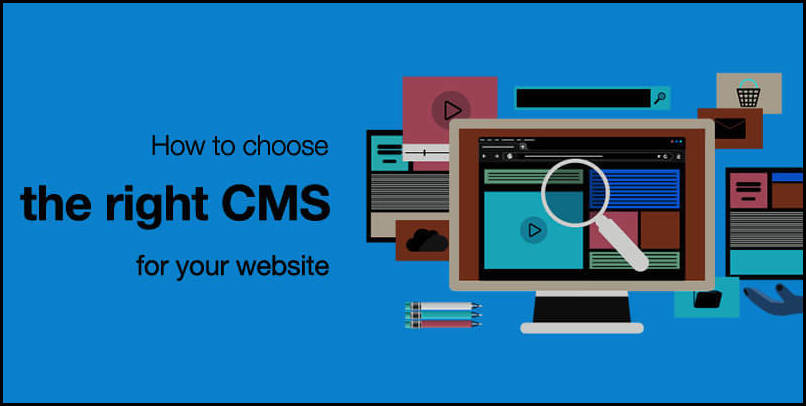 Before you completely rely on the suggestions, check out some of the reviews from the actual users of the content management systems. There are many blogs and forums which have comparison of CMS as a common topic of debate. You will be amazed to find out that not all popular portals have great user experiences.
This may take a while, especially when you are eager to start getting everything ready. But once you pick a CMS, like WordPress, you just need to hire WordPress developer and everything starts moving forward. If you feel dicey on some of the popular CMS, consider asking yourself the following questions:
Is It Easy To Work With?
Just because a particular CMS works for a lot of people doesn't mean that it will work for you as well. If you like the ease of access of Drupal, but find it difficult to get along with the interface of the latest version then the CMS will not work for you. Similarly, there would be some CMS with minimalist functionalities but lack the necessary features.
Is It Easy To Customize?
Perform a background check. For any content management system to choose, there should be an active community that continuously works on optimizing the framework, themes etc for that CMS. The portal should provide a steady learning curve so that you become an expert over time.
Is It Secure?
Today, there are too many incidents of hacking incidents reported around the world. It is your responsibility to keep your community and other aspects of the website safe from such attacks. Opt for a CMS which provides you with the necessary add-ons to enhance your security.
Are You Comfortable With The Operations?
The admin panel should not be a headache because it would be a place you will visit quite often. If you find it hard to navigate around the panel, you will be killing a lot of time and will not achieve the desired results. Also, see that the CMS provide you with the feature to change the style of your admin panel. This is a common feature in WordPress, and you can find the same in other CMS as well.
Does It Have All The Necessary Features?
Sometimes it is difficult to find out if a CMS has all the requisites you are looking for. The best way to go for it is to try a demo version. There are many forums available over the web which provide you with a demo to analyze the interface of a content management system before you actually install it. This is a great way to get to know the variety of CMS before spending money on buying one.
Conclusion
One of the best ways to compare different kinds of CMS software is to use tools such as CMSMatrix or ForumMatrix. These tools perform a thorough comparison among the different CMS you choose. The tools cover almost every trending portal, so reviewing your choice of CMS becomes quite easy.
Make your ideas turn into reality
With our wordpress development services