Making the client aware is one of the job responsibilities of the web developer and designer. It's more like a part of pitching process. Some clients don't care how a developer is building their site, as long as they build them well. While others, ask for each and every detail related to development process especially when they are sceptical of WordPress. It's good to keep the client in the loop so that he's aware of his project's progress.
The reason most of the web developers are using WordPress is because it is based on an open-source architecture which makes it easy to customise and affordable to maintain. It will be good if you hire WordPress developer who has at least 3-4 years of industry exposure and has developed websites related to different domains. Given below are some objections, that an uninformed client might raise and information that will help you counter them.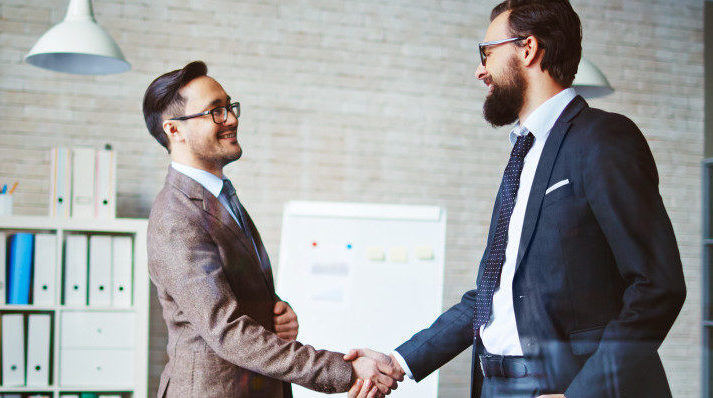 Objection 1: Isn't WordPress Just for Blogs?
This is one of the most common doubts of clients. Initially, WordPress was designed for blog development but in the year 2008 WP evolved into a full-blown content management system which can support all sorts of business and personal sites. Moreover, WordPress is based on PHP programming which makes it open-source and fully customizable. Along with that, WP directory is full of various themes, plugins and templates which help in building a feature-rich & stable site.
Objection 2: Won't WordPress affect SEO?
WordPress is known as the SEO powerhouse. Thanks to its semantic backend coding, WordPress is SEO-friendly right out of the box. Moreover, the WP directory has various SEO plugins that help in boosting this functionality. Google's latest algorithm helps in putting the original content in the spotlight which directly increases the web traffic.
Objection 3: What about WordPress's security?
The company which developed WordPress, Automatic, employs a dedicated security team whose only job is to make sure that this CMS is safe from hack attempts, spamming, viruses, injections etc. And if you wish to pump up the security of your WordPress-based website, you can download plugins to safeguard its core and other functionalities.
Objection 4: If it's coded & maintained by a community, how good it can be?
The WordPress is surrounded by a community of top of the line coders, testers, designers and global users who take care of its day-to-day maintenance and enhancement. The support community is famous for its round the clock tech support and up-gradation. Apart from this, WordPress abide by all the guidelines of W3C (World Wide Web Consortium) another international community that aims to develop the Web standards for web coding.
Objection 5: Do real developers hand-code everything?
All web developers- regardless of their approach to design & development of your site- must be proficient in HTML & CSS. WordPress developers, however, need to have good knowledge of PHP and at least a bit of familiarity with SQL, they must know the framework and coding specific to WordPress to boot.
Summing Up
In this article, you will read about some common objections that a client might arise before initiating the WordPress web development process.
Make your ideas turn into reality
With our wordpress development services