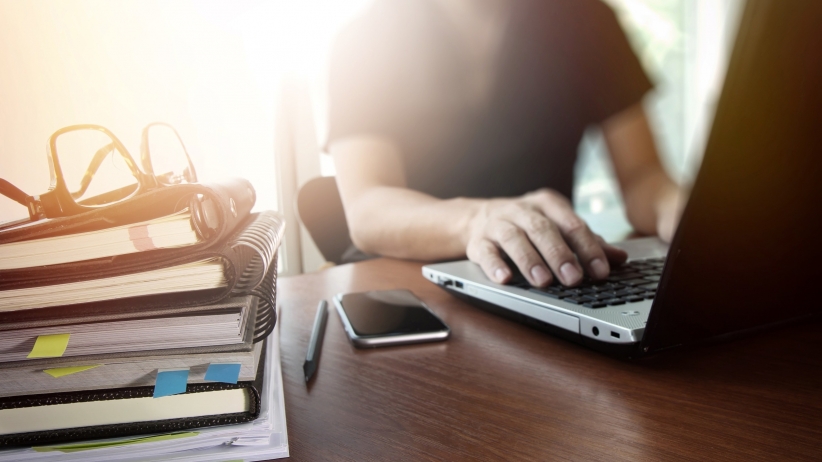 In this modern era of business, people do not bother much of age and experience to define one's credibility. Moreover, people are concerned about ideas, generosity, and willingness to take risks and learn more from mistakes. Over past few years, Blogging has been trending, and people are sharing thoughts online. There are already 152 million blogs in the world and every half a second a new blog is added to the internet. In fact,  WordPress alone handles over 42 million new posts added every month. This means that nearly 1.4 million posts are published every single day.
Thus, we can say WordPress platform is a huge pond for bloggers to dive into. A professional WordPress developer offers unlimited services of WordPress like PSD to WordPress Conversion, WordPress Theme Development, Plugin development, etc. So, if you have decided to start a blog with WordPress, here is the guide for you.
Must choose a niche
This is the first step to commence with a blog. One must find your niche. Of course, before starting a blog, you must have an idea what sort of topics interest you. If you are going to start writing about a subject which does not interest you, then it will be hard for you. You will get bored and start slacking sooner or later. Make sure anything you choose to write is something that interests you. You must find your passion and add your artistic flavor to it to stand out.
Types of blogging niches to help you start
Choosing an appropriate niche is the primary paradigm behind a good blogging. A blogger can choose from the endless number of blogging niches. It should not be underestimated as choosing the wrong niche may lead us to big Failures. So, you should be very clear what are the most profitable niches in the online industry and how can you start with them.
Select Domain name
A good domain name should be like searchjob.com, and there is blog related to interviewing tips, etc. One should avoid blogs like foodanddrink.com and write about bikes. A good domain name also helps in branding. There are many good domain names suggesting websites such as Panabee or Wordoid. Once you have a good domain, you can register it using a service such as NameCheap or Hover.
Choose a Blog Host
It is quite significant to choose a host for your blog which is reliable and offers fast response times. Hosting is the key foundation for your entire business which may lead to higher visibility and visa verse of it may take your entire business down. If it's too slow, people will look elsewhere. Many factors lead to choosing the best hosting service for your Blog. WordPress makes it incredibly easy to build and manage a good looking website.
Use a Professional Design
The design is the first thing with which user interacts while landing on your blog. It should be clean and professional. Be sure to include a search bar. This will help the visitors to search for relevant content promptly. Avoid cluttering with too many banners on your blog design.
Write Quality and SEO based Content
Crappy stuff will results you with crappy results. So avoid using the inferior quality content. Do not copy anything from anyone. Be original and unique. Write at least 1000 words in a blog and see how much the Google loves you.
Market Your Blog
You need to market regularly. This can be done by various ways, which are:
– Guest blogging on blogs within your niche
– Social Media
– Commenting on related blogs and forums
– Following other bloggers
I hope you have understood how to make a blog successful. These are very basic steps that are required to be followed by a blogger. Follow these steps and stay enthusiastic about your blog. All the best!
Make your ideas turn into reality
With our wordpress development services