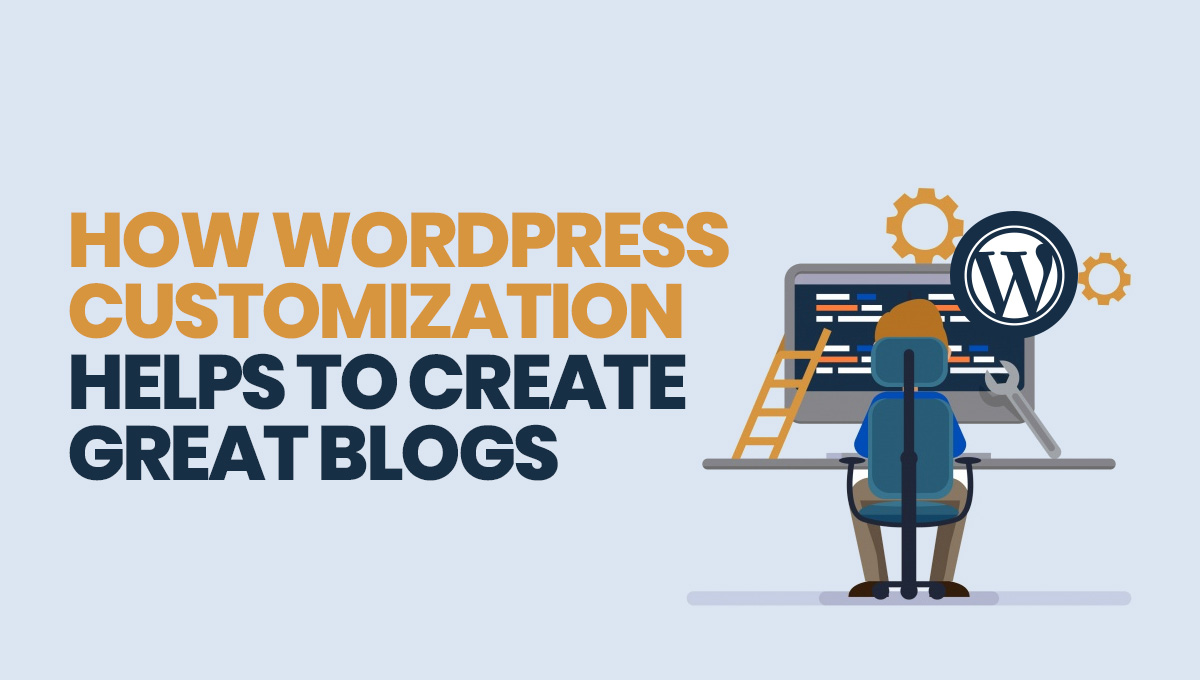 WordPress is the most powerful and dynamic CMS for developing blogs and commercial websites. According to a recent study, WordPress accounts for about 60% of the world's CMS market. Not only this, WordPress supports almost 15% of the 100 best websites of the world. WordPress customization helps the WordPress developers to create client WordPress websites with personalised and customized features and functionalities to suit different website requirements of the business. This is the actual reason why WordPress has always attracted the people as opposed to some of the other good CMSes.
Why is WordPress different from other CMS around the world?
The popularity of WordPress may be related to the number of reasons. It is an open source content management system with some powerful tools for professional publishing. Any WordPress user can easily design and develop the website with a rich widget and add extra features with so many paid and free plugins of course. It is a well known fact about WordPress that it is an open source CMS meaning the user is free to use it with their own choice and mix and match the features of this CMS with many others. This will help in personalising the website very easily. Hiring a professional WordPress developer It also allows you to install hundreds of free or paid themes to make your site more attractive. This blog post explains the power of the WordPress built-in tool. These tools make it easy to create and publish content. Let's look at the WordPress tool.
1. Advanced Settings with Theme Options:
All versions that have been published since WordPress v3.4 are supported by a powerful theme customizer that allows you to make advanced changes to the WordPress site. Note that because each theme has its own frame and settings, the customization options may vary by subject.
2. Hassle-free Visual and video integration:
The visual editor and HTML editor are built into WordPress and can be used to edit pages and messages on your site. The visual editor makes it easier for you to improve the look of your site because you can choose the style you want in WordPress Customization options. Adding and including images in video content is easy.
3. YouTube Video embedding:
Embedding video is very easy. Simply put, the web visitor is able to click on YouTube video is a chance to check out some interesting content on the website. Select the -Copy Embed Code, return to the WordPress Editor, and click in the top right corner of the editor to go to HTML editing. After you change, paste the embedded code that you copy from YouTube.
4. Breaking long posts into pages with Pagination:
This feature is crucial for those who write long posts and content on the website. This feature, Pagination- gives a consistent break to the long posts so that they can be divided into several pages and thus giving the Next Page option to the readers of the website. It really helps the daily readers to read long posts easily. This is an amazing way for WordPress customization for sure.
5. Built-in permalink Settings:
Permalink is one of the most important aspects of SEO because SEO-friendly permalinks can help improve your site's ranking and position. In WordPress's built-in permalink configuration, one can choose from five different permalink structures or one can define a custom structure based on the plan. One can add year, month, class, mail name, author, and other tags to the permalink.
6. Showing recent posts on the side or bottom:
Want to show recent posts or galleries in the sidebar or footer? Don't worry, because you don't have to be a hardcore WordPress developer in order to add this feature to your WordPress website. WordPress has its own section for managing different widgets. Depending on the flexibility and options available in the theme, one can add, edit, or delete widgets for the sidebar, title, or footer.
7. Secretive Display Settings for WordPress website:
Are you WordPress Geek, haven't you seen screen settings yet? This is not surprising. The display settings are not hidden, but they are available in a small drop-down menu located in the upper right corner of the WordPress dashboard. There are attractive screen settings and display options such as pictures, tags, categories, interesting options. In addition, there are different options for each theme and plugin as well.
8. Using dynamic Plugins for customizing the website:
Want to add brand new features and social media gadgets through plugins? WordPress has got your back. The WordPress repository has many different plugins that extend the functionality and ease of use of your site, and you can add additional features to your site based on the requirements for WordPress customization.
9. Increasing the website rank with robust SEO:
This option is typically used when the blog is in development and has no content or if you have imported demo content and you don't want to create a directory. So you can hide or unhide the search engine robot's website with just a few clicks. When your site is ready to be launched, make sure that your website is able to get discovered.
10. Easy Restoration of the previous versions:
Do you want to restore messages or pages from previous versions? There are many reasons behind WordPress rules, and Post Revisions is one of them. Currently WordPress has built-in settings that allow you to save all previous versions of the page and easily restore them. Sometimes, what happens is that you don't like the changes you made to the website which can be saved easily.
Conclusion:
WordPress CMS is so flexible and adaptive that any person with little or more knowledge can create great websites.
Make your ideas turn into reality
With our wordpress development services