The minor issues with your business website can snowball into serious discrepancies and the scenario might as well compel you to conk out. Building a WordPress website that serves to be the online representation of your business is an endeavor that needs to be approached with a lot of logic and caution, and just a few missteps can put a huge question mark on your credibility. Apparently, loss of credibility is a nasty burn on any business across any domain.
"Mind-Boggling" is a Stimulus, But Credibility is the Fodder
No matter how remarkably great your website appears to your visitors, if there are slack elements to its believability, you would be doing a great deal of disservice to your prospects. And the lack of credibility can't be swept under the rug, regardless of your hard-worked efforts. Once you lose your audience's trust, not even the abundance of wham, bam factory job will come to the rescue.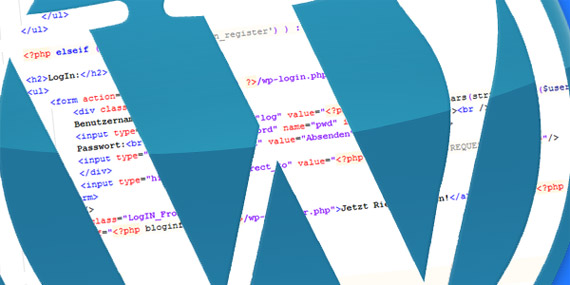 Your website is aimed at expanding your business' reach on a platform that is crowded by a new website every second. There is much to choose and try out for your potential users. Thus, your portal may come across as another attempt by a random individual/business to catch the fancy of Internet users. What you need is your target audience taking you seriously and that's where having a website that creates the right impression matters.
How to Inject Credibility to Your Site
Once there is an inherent realization of its significance, there are more than one ways you will need to keep in consideration while adding credibility to your website:
Let Authenticity be Your Hallmark
Transparency is unfailingly a major contributor to the trust that customers place in your brand. This is how you establish it:
Let customers know that your website represents a genuine business

Let customers know you are expert in your job and in the services you are offering by the means of content you display on the site.

Let customers know that your company is driven not by just a hard-worked approach, but also by individuals who are honest and committed to customer service.
Once your customers have an assurance that you are trustworthy, the trust may start pouring in soon enough.
Don't Make your Website Robotic
Filling every page with promotional content won't serve the cause

Add content and images to the pages in order o make the site more interactive

Create a contact form wherefrom your potential customers can contact you

Have a chat window on your site wherefrom your customers can have one to one interaction with an executive from your company. Adding a personalized touch never fails.

Post genuine testimonials on the website by clients who have registered their presence across the industrial realm.

Flaunt the awards and certifications you have received over the period of time as a businesses

In the "About Us" page, include elaborative information about not just the company, but also about the individuals at the helm.
Make it Easy for Your Visitors to Verify the Info you are Providing
On your website, either you are indulged in self-promotion, or you are providing some industry-specific information. Make sure you have the right references for the information bits. Until you become a brand that is trusted globally, your visitors would need references to cross-check the information they get from you.
Do Not Let Errors Crawl In
You might pave way to a huge gulf between you and your potential customers if your website contains silly errors in grammar, information-accuracy, spelling errors, or for that matter, leading-to-nowhere links. Internet audience, with its lack of patience, is easily put off by these errors and don't waste any time in thinking of you as a novice brand. Worse, they navigate off to your competitors site. Especially when you convert your existing website to WordPress, you need to be absolutely careful that the conversion takes place without any glitches.
So, there is no escaping the fact that credibility is the key to success and lack of it is the key to doom. Make sure you are perched on the plausive side.
Make your ideas turn into reality
With our wordpress development services