While the eCommerce industry is taking giant strides, what needs to be understood is that there no secret recipe to success if you are stepping into the big and bang world of eCommerce.
Getting more and more people buy the stuff you are selling is matter of concocting an ensemble of things, and in the most accurate measure so that there is no overdose or underdose. There is no denying the fact that on this date, more and more people are leaning towards online store to buy their preferred products, because it lets them scroll through the options and make purchases right from the comforts of their homes. Besides, the eCommerce websites give them the luxury of comparing different items, and contemplating on buying them at will. As opposed to the brick and mortar stores, they don't have to go back and forth between different corridors or floors. Everything is right there for their consideration.
Be it as it may, we aren't really focussing on the benefits of eCommerce business. What we intend to highlight is how you, as an online merchant, can leverage these benefits for the empowerment of your business and how you can glide past your competition which is only mounting up at a breakneck speed, so to speak.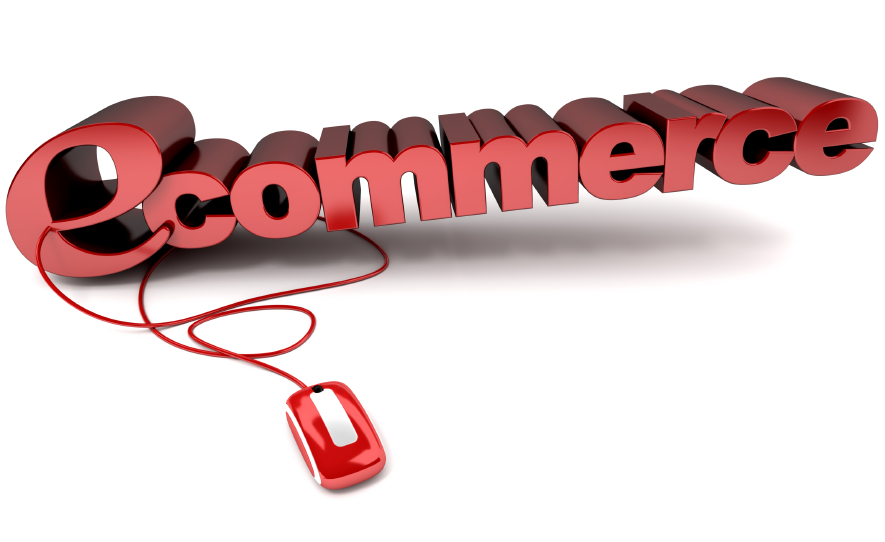 So, if you wish to make deeper and more powerful impact on the eCommerce realm, here are a bunch of things to be taken into consideration:
Target Your Customers Well
When a customer comes to your store to buy a specific product, you can't attempt to pull his attention in different directions. What you instead need to do is draw the focus on the best offering you have from the product line the customer is seeking to buy. The customer psychology has to be understood well and it has to be the most decisive input to your eCommerce website development endeavor.
You need to make efforts to ensure that the customers keep coming back to your site, which can be facilitated by offering them a great user experience. More customers you retain, more stability you bring to your store.
Don't Make it Robotic
If you have been led to believe that your eCommerce store should be strictly containing only the descriptions of the products and along with that some promotional information, you are most likely to be off the mark with your stratagem. It is important to make your website interesting and more interactive. There shouldn't be just product specifications and features crowding your website with a thumbnail shot of the products. Having few flash banners (not the cheesy ones) some industry-relevant news and quality images of your product line will spice up things a little and create a not-so-robotic vibe.
Keep the Content Interactive
Interactiveness can not just be introduced through pictures and flashes, but content can go a long way in creating an interpersonal connect with your audience. Get creative and write the product features in an interesting manner. Educate your buyers so that they get bona fide reasons to invest with you.
Provide Live Support
Every once in a while your visitors would like to communicate with someone from your company, and if they can't find Live Support, they just might navigate off to your competitors website. Customer support goes a long way in gaining customer confidence and proves to be a decisive factor in your customer-retention endeavor. Doubts might creep in at any time while scrolling your website, but if there is someone they can branch out to for help, that should serve you well.
Keep Track
It is not a rare scenario when a customer selects the products he or she wants to buy, adds them to the curt, and then leaves without hitting the purchase button. This affects your conversion rates. Install the Customer Follow Up 1.0' Magento extension that sends an email to the customers who leave your website at the very last moment.
Market it Well
Online marketing can bring in the riches in abundance. And eCommerce websites need to be marketed with a greater degree of zeal since the competition is huge. Thus, you need to carefully chart out your marketing strategies in order to make an impact and maximize your reach to the farthest corners of the market. So, plan your marketing approach well in advance. Use different types of online marketing techniques.
Seek out social media platforms and perform social media marketing as this is one area that is going to bring in hordes of visitors and possible customers for you. Connect to your audience on Facebook, Twitter, Google Plus, LinkedIn and other platforms you deem fit for your website. And do not forget to include emails in your marketing plan, as email marketing can bring you results the likes of which seem unachievable by other techniques. Increase the list of your subscribers and make sure every time you launch a new product, your customers are notified about it in their inbox. Once your updates start getting delivered directly in the inbox of your target audience, you can expect large numbers to pour in.
While new trends will keep influencing your approach, there are eCommerce-website basics that you need to stay true to at all times. Reach the specialists at Wordprax for CMS site improvement necessities.
Make your ideas turn into reality
With our wordpress development services