If you want to choose a managed hosting provider for your WordPress website then it can be a difficult task especially if you are not familiar with the technicalities of this issue. There are so many hosting providers offering different features. Managed WordPress hosting standards have improved a lot over the past few years which are provided by only a few companies hence you can choose from them.
In this article, we will provide you with a clear picture of what you should expect from a managed WordPress hosting provider. You will know the questions you should ask your hosting provider to get a deal of value for money. After finalizing the hosting provider for your WordPress site then you can also look for converting HTML to WordPress to get a more feature rich quality website.
Managed WordPress Hosting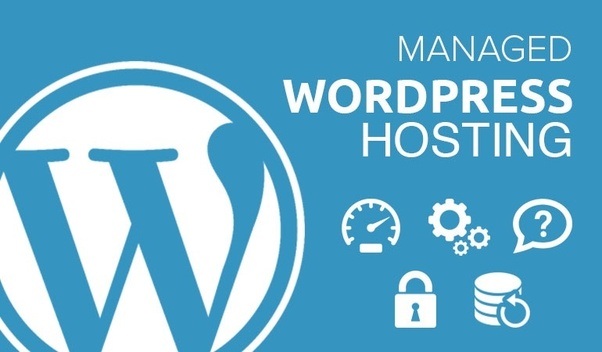 When you buy a managed WordPress hosting plan then your hosting provider will provide you many services like speed, uptime, security, backups, site restoration, plugin/theme compatibility, updates and monitoring of site on daily basis. Managed WordPress hosting takes care of all the back-end tasks of operating a WordPress website. This hosting plan is ideal for small businesses that don't want to do daily maintenance of their site. The best hosting plan will ensure your WordPress site deliver the best user experience to its visitors.
After your WordPress hosting provider is finalized then you have to upload your WordPress site to its servers. If your website is still not ready then you can take services of WordPress website development from some experienced developers.
We are explaining here the points which you should consider when choosing a managed WordPress hosting provider so that you can take an informed decision.
Support
One of the most important factor in choosing a well managed WordPress hosting provider is what kind of customer support it provides. Support team should have hands on experience fixing WordPress errors that will save you from late night troubleshooting your site.
Security
Business owners which have a WordPress site, ask their customers for personal information from time to time. They can't risk security breaches and data leaks. Managed WordPress hosting providers take extra care to provide their customers the right tools so that top level of security is maintained at their servers. Make sure these before purchasing your managed WordPress hosting plan. Do they set up SSL certificates for customers? Do they offer automatic backups and site restoration? Do they provide protection against DDos attacks by hackers?
You should carefully get answers to these question from the hosting providers. If they provide satisfactory answers to these question then you can go for them.
Scalability
Whatever is the current size of your online business, you will always be looking for growth in business in the coming future. If the managed hosting provider is good then it will give their customers enough room to grow  their business without worrying about where they will host their site.
If you choose a bad hosting provider based on your limited knowledge then it can be a frustrating experience in long run. Now we have given you enough information and factors which you should consider before finalizing the managed WordPress hosting provider. If you know your site's hosting requirements then you can find a well managed WordPress hosting provider that meets all of your requirements, gives you value for money and delivers an perfect user experience to the site's visitors.
Make your ideas turn into reality
With our wordpress development services