WordPress was launched in 2003 and in these years it gained regular popularity and now has become the most sought after content management system (CMS). Hence it is a wise decision to switch your website to WordPress especially if you want to do something big in your business. WordPress is used by several million websites that are used to publish millions of post. WordPress is an open source blog publishing platform and it has the capability to update and manage a dynamic, user friendly and affordable website. WordPress CMS was launched as a simple blogging platform but slowly it has evolved into a full-fledged versatile tool. Let's talk about some of the reasons why you should use WordPress for your business.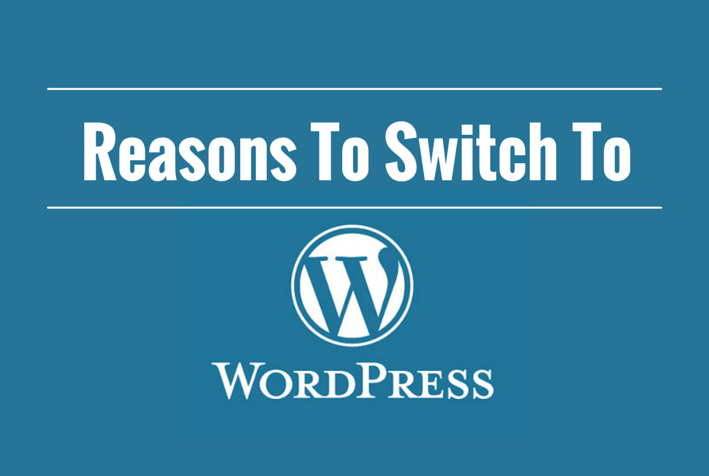 WordPress is Free and Open Source
If you are looking for a free yet powerful way to build your website then you must go for WordPress. One of the biggest advantage of WordPress is that the core platform is entirely free. This means you can use it without paying anything and in long term it will be very cost effective for your business. If you want to make use of advanced features offered by themes, plugins etc then there are many free and low cost options to choose from. WordPress is free as it is an open source project and it comes with unique benefits. WordPress is updated regularly, easy to customize, thoroughly tested and there is a huge community of WordPress developers around there in world. When you use WordPress for your business website then it means you are choosing a flexible and reliable solution which will fit your budget as well.
WordPress is highly optimized for search engines
When looking for a CMS, you need to look for a CMS which offers search engine optimization features. WordPress has all those features that can help businesses to come on the top of search results. This is because of its logical architecture and responsive design that Google has also recognized it to be one of the most search engine friendly CMS. The coding in WordPress is clean and simple which allows search engine spiders to easily crawl the website. For accurate SEO, a meta tag keyword is provided for each blog post or web page. WordPress also has many plugins to increase the SEO related features and to help developers make use of meta tags in the best possible way.
WordPress is completely secure
Security is an important factor to consider for any business website. There are several WordPress security plugins which you can install to make your website less vulnerable to hackers. These plugins offer the best security and stop your website from getting hacked. Effective maintenance and administration is required to implement these security measures.
WordPress is highly customizable
WordPress gives your business website the exact look and feel as required. There is a theme or plugin for addition of every functionality. Whether you want to present your business website as a newspaper or just create an E-commerce site, the available customized themes and plugins make the entire process easy and quick. It is quite easy to customize colors, images, background, font etc without any coding knowledge.
Conclusion
Today's world is the highly competitive digital hence an engaging website can play an important role in staying ahead of competition. Your website should have all the exciting features required for a business to flourish online. With WordPress customization you can get an amazing website that yields higher conversion. Using WordPress your business will get many advantages. Hence contact any professional WordPress development company and build an incredible WordPress website for your business and witness it to grow by leaps and bounds.
Make your ideas turn into reality
With our wordpress development services