WordPress themes are desired by webmasters as they are used to create any type of website aesthetics you want. For making the most out of a website, choosing the right theme is a must. To help you cut down the chase, here are the crucial factors you should consider when choosing a theme.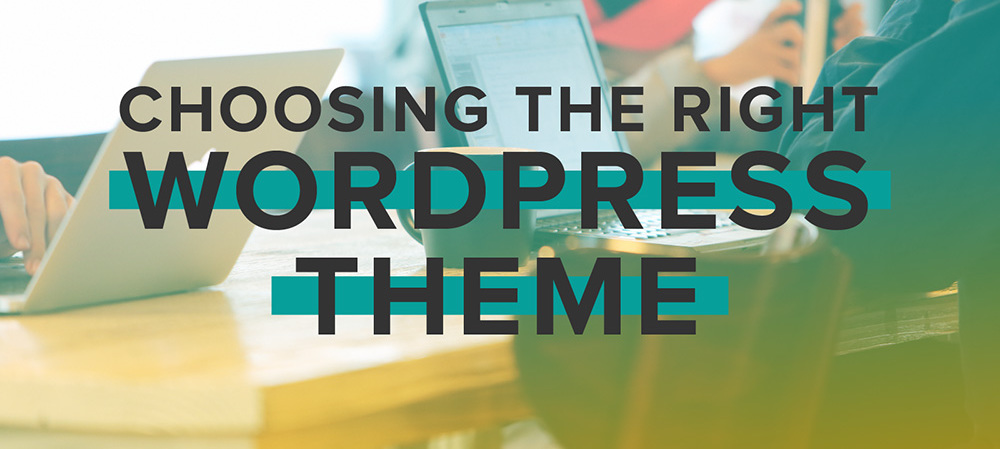 Price Tag
The price of the theme is important and should be measured as per the features it comes along with. The premium WordPress theme development services roll out the themes for free or a paid version. Where you do not need to pay anything when you opt for a free theme, such themes are usually limited in features. It might be the case that you do not receive any technical support with such themes.
Premium themes come at different prices and may range up to $200. These themes have a wide range of features that can be utilized to give your site a professional look. Your choice of theme should depend on what you want rather than going for the fancy price tags. If you want your website to look professional , you should use a premium theme for your website.
Ease of Recasting
When we install a theme, we want it to adapt as per our preferences. And there is nothing as bad as unable to use the theme files to create the desired looks. Before you pay a price on a given theme, you should consult WordPress website development services and do extensive research on it. Initially, you should look for is the customization level of the layout. If the theme offers a lot of colors, too many animations and similar distractions, you may have a difficult time customizing it, especially if you are not a professional coder.
Most of the premium WordPress themes have a dashboard feature. In this, a webmaster can customize the appearance of your site without getting into the stylesheet. This enables a designer to get the desired looks with ease.
Responsive Designs
Nowadays, a user may access your website from any type of gadget, ranging from phones, laptops, desktops, and tablets. Each device has a different screen size and operating system. To ensure that all the visitors have a great experience when they land on your site, you should ensure that your website is responsive enough.
This means that the theme should enable your website to automatically adjust as per the size of the gadget the user has. The best way of knowing the responsiveness of a theme is by adjusting your screen size. A responsive theme will be able to adjust to any screen size without tampering with the original aesthetics.
SEO Compatibility
Today, almost every business has a website and wants to have a strong online presence. To be visible among the masses, your website needs to be search engine optimized. When you pick a theme for your website, you should look for the SEO optimized feature mentioned in the description section. You can also consult an experienced professional to guide you in choosing the SEO compatible WordPress theme for your website.
Conclusion
The above mentioned are some of the deciding factors that you should consider when choosing a theme for your WordPress website. As mentioned, it is upto you whether you want go with a free or paid theme. If you want to buy a premium theme, there are many places from which you can buy the themes after reviewing their demo. To be on the safe side, it is advised that you should consult a reputable seller who guarantees your theme with optimum security and after sales support.
Make your ideas turn into reality
With our wordpress development services