First things first, passion about anything and everything is something that gets you going. This holds true for not only becoming an expert WordPress Developer but also a professional and an expert in any field that you desire to be the master of. No doubt, it's the proficiency in technical stuff combined with the practice that makes you through, but inspiration and right direction along with perseverance lets you be an expert. To become a WordPress developer of the highest degree and be the apple of the eye of your clients, you have to work very very hard- let's put it honestly!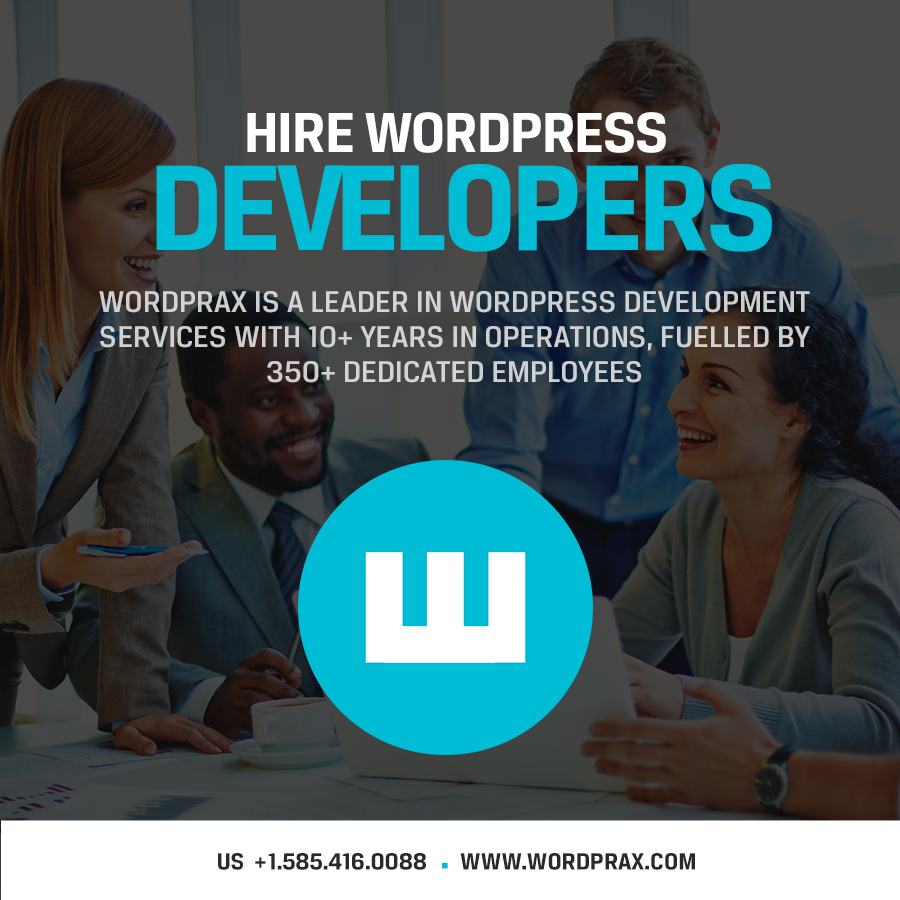 Perks of being the top WordPress developer
You get an influencer status in the industry.
You get the best clients in the market.
You make the best money for sure.
Remember, there are no shortcuts to success and the mantra to make your mark in the IT industry as a well-known developer. As there is a lot of hard-competition in the market, it can become really difficult for the newbie developers to even land a few projects to build WordPress websites.
If you are reading this post, we are quite sure that you have already gained fundamental WordPress skills which are the backbone to this career. Being a WordPress developer and handling the WordPress CMS is not a cakewalk. New issues, new problems, new challenges! You should be able to cope up with all, all the time, for all your clients!
Ways to be at the top charts of the best WordPress developers
1. Proficient in WordPress skills and technicalities
2. Keeping company with expert WordPress developers
3. Read blogs and books to be updated
Technical Skills and Requirements to make the most out of WordPress Development
Without the below mentioned programming languages, things can become pretty difficult for your being a WordPress developer. You can run into problems if you are not able to handle the technicalities of any client website as they expect 24/7 maintenance from you. This is because as a developer, it's your responsibility to keep your clients' websites up and running all the time!
MySQL
PHP
Codebase
UPdating WordPress time to time
Follow technological discussions
It's really important as a WordPress developer- to actually become the topmost in the list to start making your own websites and not just sit idle with the certification and wait for the clients to pour in without you being active on the actual scene.
At least, get up and going with making your own amazing portfolio!
How can you make your portfolio of "WordPress developer" when you don't even own some amazing websites. So, you may have excuses that you have not landed any projects up till now. Can't you just fake it? Don't put anyone else's links in your portfolio. Sit back, try hard making the best possible websites in WordPress CMS that you can make. Make websites that fit into various niches and across different type of industries. From retail to blogging websites, from healthcare to automotive. Don't just leave ecommerce websites as well! Being a top WordPress developer, you will be expected to work out on just anything and everything, so now is the best time to utilise and feel as if you are already the top one on the list that the clients would love to hire based on the work that you would show them in your portfolio.
Let's not just stop here!
A few more tips from our side. Make sure that you know well the technology and science of making plugins and the benefits of starting out with creating themes for free and distribute them in marketplaces! Don't just look out for paid work until you are very sure that you have become totally compatible to handle the nuances of being popular as a WordPress developer of repute.
Make your ideas turn into reality
With our wordpress development services