WordPress has always been a popular website development platform for everyone who is into the digital world. Whether you are a business owner with a startup or a big enterprise thinking of creating a website for flourishing the business to every nook and corner of the world. WordPress powers more than 28% of the websites being run on internet today.
What makes WordPress the best platform?
The high-end features and functionalities and the possibility to take the website to a high level with added functionalities with the help of plugins that are in abundance in the WordPress directories. You will just need to choose the best one for your website that can take it to a very high level as the blog traffic comes in.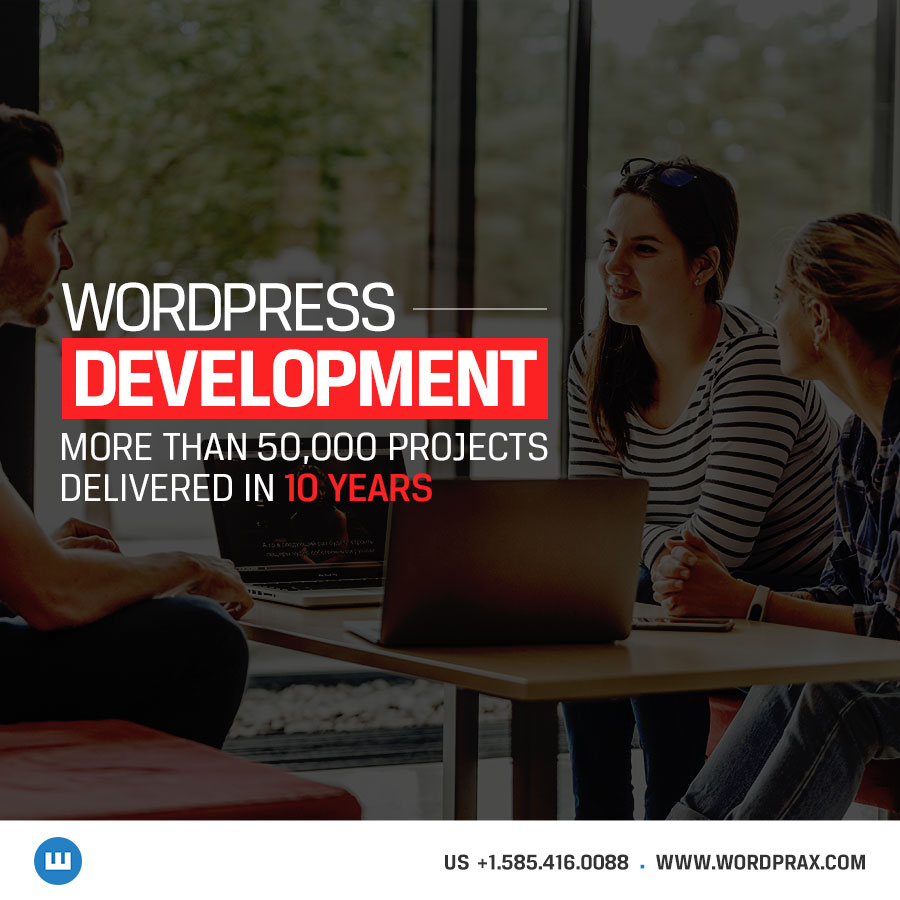 It is always a very exciting endeavour to get started with the website or a blog for your brand or even a company! But, it is the most deadliest thing you can imagine on earth to see your website or blog unreached and unseen. Isn't it so?
So, it becomes a necessity to take care of the following factors in the SEO-friendliness of a website.
Domain name should be SEO-friendly?
1. Making a domain name of a blog, SEO-friendly is very important. Here starts the basis of SEO-friendliness in WordPress web development.
Use WordPress SEO Plugins:
2. Never ever ignore the power of WordPress Plugins that can take the website to a level higher than average.
SEO-friendliness without Plugins:
3. There are ways to make WordPress websites really SEO-friendly without even using plugins! That's the power of WordPress.
Images should be SEO-friendly too:
4. Images and other visual content should be made SEO-friendly with the help of ALT tag images.
Top 12 Things that matters in SEO-friendly WordPress web development:
1. SEO Strategy
2. Link Building
3. Social Network
4. Website Optimization
5. Web Design Strategies
6. Traffic to website or blog
7. Sitemap Optimization
8. Software Development
9. Feedback
10. Keyword Research
11. Ranking
12. SEO-friendly Content
Out of the above mentioned factors, we are now going to explain the most important factors in detail now:
There is nothing more important than quality content optimized for SEO of your website. A well-written website content is the favorite of Google and other search engines. So, to reach a wider audience, always post keyword-rich content with relevancy. But, focus the content on what users want to read.
Proper links are very important. Static links on text should aptly take the users to the right pages. The broken links can actually cause the users to get frustrated and may never visit your store again! That would cause you problems for sure.
To make your website SEO-friendly, it's very important that the ALT attribute for images is very much apt and descriptive so that there is no lack of the right audience in your website.
One should always take care that descriptive URLs should be created, also human-friendly URLs should be thought of. Give a URL to the page that can be easily recalled by the daily visitors of your website.
So, the above mentioned pointers are actually the guidelines for better SEO in WordPress web development.
WordPress Website Speed: How Important is it in SEO?
Have you ever thought about the fact that the speed of a website is as important a pointer to consider in making a website SEO-friendly and a favorite of the Search Engines? If not, then you must know about the fact that a web visitor only spends 2-3 seconds for waiting for a website to load. Page load time is such a vital factor in making a good or bad impression on Google! A good hosting service provider with one of the following plugins to take SEO to a very high level.
Top 3 Plugins to Speed Up WordPress website:
W3 Total Cache
WP Super Cache
WP Rocket
Conclusion:
A great hosting provider is also an important factor that takes up the speed of the website combined with the above discussed things to follow in WordPress web development for SEO-friendly websites. Content is the real king of a website, so never leave your website blog without content.
Make your ideas turn into reality
With our wordpress development services