WordPress is right now the most popular CMS platform to build any kind of website. Currently around 27% of all the websites on internet have been built using WordPress alone. Hence when it comes to developing a new website for any online business then WordPress comes at the top of the things and choices which strikes in every developer's mind. Due to this huge popularity of WordPress, so many developers keep on working to improve it further. Therefore, we see many different and new trends emerging each year regarding WordPress Website development. If you are planning to create a website in 2019 then make sure that you use the fantastic features of WordPress and follow its recent trends. Below are some of the latest and finest WordPress trends that you should look for in 2019: –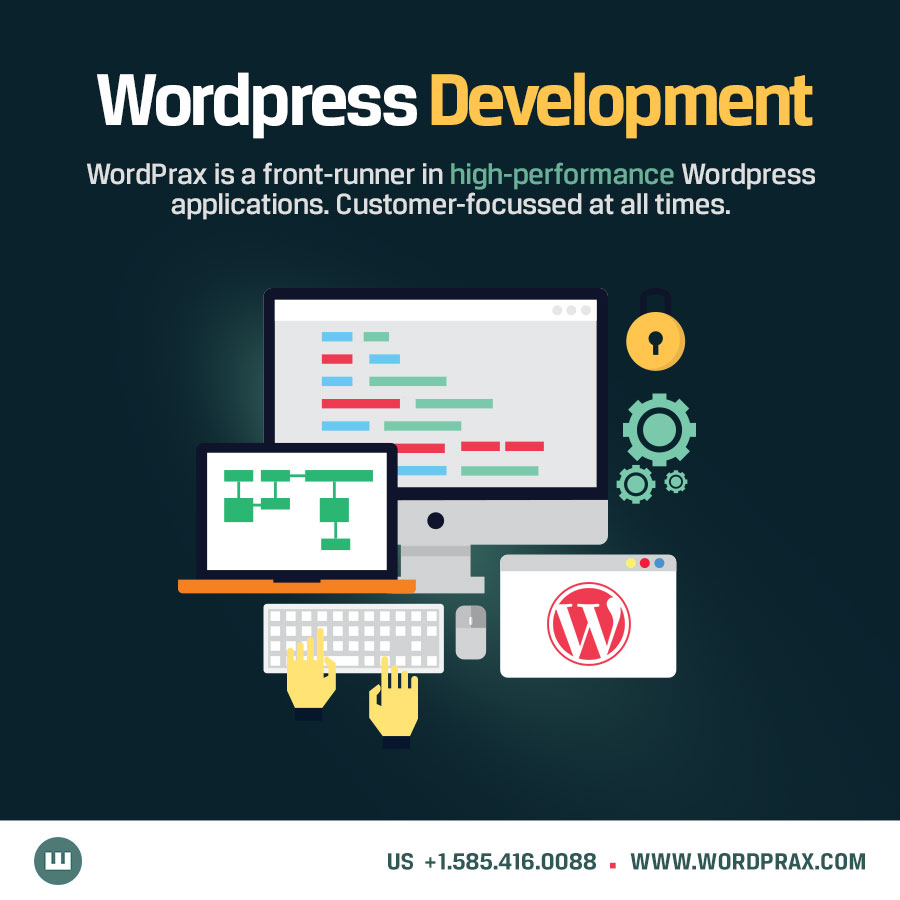 WordPress 5.0
We have seen many interesting trends in WordPress Development in past few years. Matt Mullenweg the founder and creator of WordPress and his firm Automattic doing WordPress development, had been working hard for developing a CMS software for the last 16 years. They have been continuously working to improve WordPress 4.0 for the last 4 years or so and now WordPress 5 is ready and WordPress 5.1 is scheduled to be launched in Feb, 2019. Hence it is estimated that WordPress 5 is going to take lead in 2019. We can expect more big changes with new updates which include the new editor i.e. Gutenburg.
Videos
With the updated version of WordPress 5.0, we have now got a highly revamped editor for writing blog posts and managing pages. This includes the ability to easily add videos with its block-based editor. 2018 trends indicate that video consumption has increased compared to previous years. Many telecom providers now offer 4G services leading to faster networks and cheaper data rates which has also led to more popularity of video content. This is valid whether we access websites through desktops, laptops or mobile devices. Hence now businesses will also want to utilize more video marketing strategies in 2019 and beyond.
Website Builders
Although there are thousands of themes available for WordPress but still it can be difficult to create a website for some developers. This situation is now changing due to the surge of popularity of website builders. They use a What You See Is What You Get (WYSIWYG) interface that enable all users to quickly customize the look of their web pages. Using website builders even the inexperienced users can create the striking and unique websites quickly. WordPress is also supporting this to keep ahead of competitors. Now there are many WYSIWYG builders specifically created for WordPress like Beaver Builder and Elementor. Even WordPress is working in this direction and launched the Gutenberg Editor in 2018. It features a drag and drop interface that enables you to freely customize different areas of a post or page. Hence it looks like page builders are the way of the future and we are likely to see them evolve and grow even more in the coming years.
Minimalism Evolved
Flat designs have been popular for quite some time now and they are going to remain in the limelight in 2019 too. This type of minimalist design focuses on simplicity while using flat colors, clarity and lots of white space. This puts focus on showcasing your content and it also ensures that your site will load fast and look good on all devices. This type of minimalism can be seen in many WordPress themes like the Arnold theme, which is aimed at creatives and makes great use of white spaces to let the text and images both shine. This trend is going to stay. Designs have been evolving to incorporate gradients, shadows and images. This creates a greater sense of depth on the page and lead to some eye-catching designs. By using this less-is-more approach to design, you can create websites that stand out. Also, it can improve your site's loading speeds and make it easier for visitors to find the information they are looking for more easily.
Mobile-Friendly Designs
Now let's talk about responsive designs. In 2016, the number of internet users on mobile devices exceeded the number of desktop users for the first time. This was a turning point of web usage and made it clear that creating websites that are responsive and works fine on mobile devices has become even more important. This will lead to the optimization of WordPress site for mobile users. It can also be done by using certain plugins like WPtouch plugin, which creates a mobile theme based on your site that you can customize as you like. This plugin is even recommended by Google and makes sure that your mobile theme passes the search engine's standards and criteria. You can also use another plugin named Jetpack plugin to quickly create a mobile theme for your website. You can also use Elementor plugin which can be used with any theme. It enables you to see your site emulated on phones, tablets and desktops so that you can make sure it will look good regardless of how and where it is viewed.
Microinteractions
Design is mostly about the details. The trend of microinteractions is growing fast. It focuses on those small details and has become increasing popular in past few years. As the name says, this concept refers to the way elements on the site respond to small interactions in various ways. For example: – the action when a short animation plays if you click or hover over an icon. You must have seen this with Facebook reaction emojis. Microinteractions give your website a living feeling. They make it feel like you are really interacting with the page, rather than just looking at a static wall of information and content. You can use Animate It plugin to add such an effect on your website. This plugin lets you add animations to almost any content, including images and text. You can also find out when the animation will happen, how many times it will repeat and set both a start and exit point also. Hence you can use microinteractions to make your site feel more alive and responsive.
Conclusion
There is no doubt that 2019 is going to be an exciting year for WordPress users and website developers. You have to do little more work to keep yourself updated with the latest development and trends in WordPress website development. Designers are always creative and impatient and they are constantly working on to find out new ways to help WordPress look and function better. As new designs become more popular, visitors on your site will be expecting the same on your site too hence make sure you do your best to keep your WordPress website updated as per the latest trends in the market in 2019.
Make your ideas turn into reality
With our wordpress development services