Freedom to create unique websites is most probably the best thing that a CMS can offer to the users. There are many features and functionalities that a website developer may only be able to integrate into website with WordPress Customization. For this, every business owner needs to hire an expert WordPress website development company or a developer who knows it well how to create a unique website using coding as well as plugins.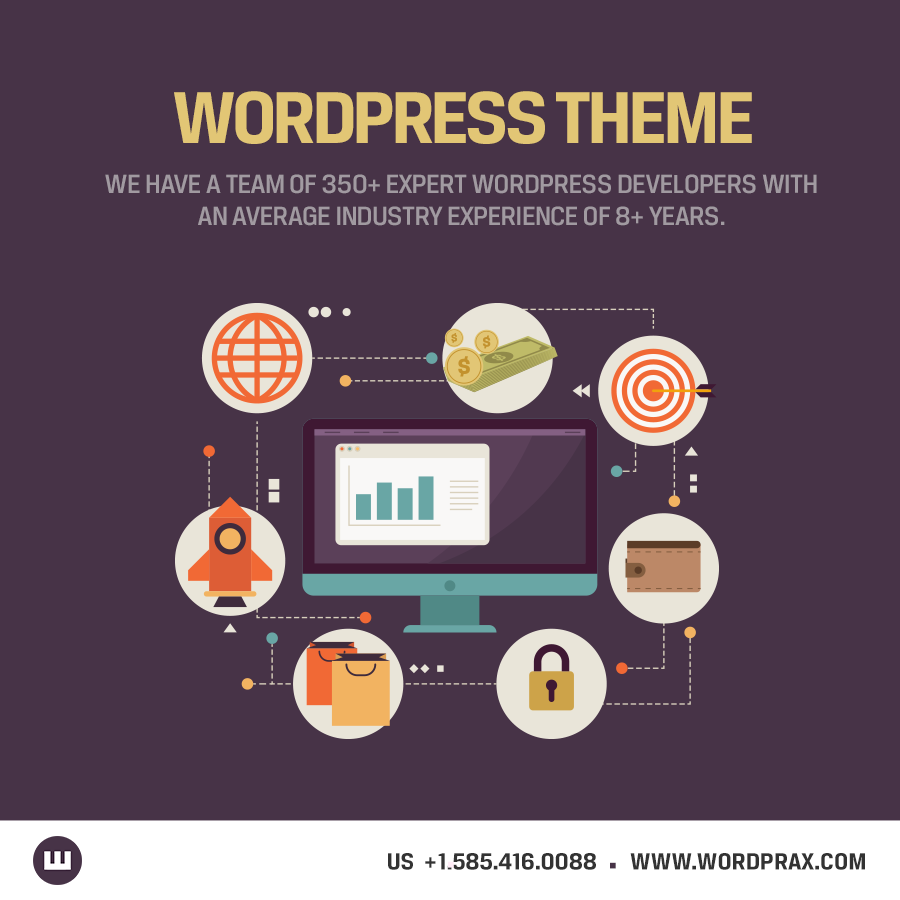 In this blog post, we are going to discuss how you can update the WordPress website plugin without losing all the customizations on the website which were made through the plugins. So, you have made the mind that you finally want to update the WordPress website but at the same time, you don't want to lose any of the changes that were made through the plugin/ theme, of course!
How to save the WordPress customization with theme update?
If you are already worried, don't worry anymore because after reading this post, you will straight get to work and save all the customized features of your website.

Well, we have a great news for you! Your concern to save your dear customized features even after the update of the plugin in your website. WordPress is quite a big CMS that has been necessarily popular due to its independence of customising the website without technical knowledge and fuss. Updating a website with WordPress customization is for the benefits and protecting the website from any glitches in the future.
Why is it necessary to update WordPress website time to time?
Not only it is necessary to update a website created in WordPress CMS, but also any website that lives on code, needs to be updated from time to time. Security threats can become very common in a website if there is a delay in updating the website due to the fear of loss of customized data. Not only security threats, but the repercussions would also be seen on the performance issues as well. Backup and update words literally go hand in hand.

We can honestly say yes to if you can save your WordPress customization, but then, there are restrictions! These are not at all major restrictions. It's just that there are different ways in which the customization is carried out. There is one way, that can help you save the customized website and other methods may not be able to save the data.
Updating the website with theme modification features
The first is updating or customizing the theme. This can be done in a number of ways, but we recommend creating a best practice of using the child theme for customizing the theme. Subtitles are layers of the current WordPress theme, from which one can inherit functions and edit without affecting the theme.

If your work is done by a professional WordPress developer when a new update is released, you can safely update the main theme and continue to use all of the customizations included with the sub themes without any problems. Subthemes save all customizations so you can safely update the parent theme by publishing a new version of the theme that your theme provider uses, but the customizations you use will be left behind.

Maintaining older theme is easy, but updating sub theme is not easy. If the update is not done in a professional manner, updating the sub-theme can remove custom edits made to them.

Just like any other custom code, Subthemes are usually created by site owners or hired developers to customize themes. In most cases, the sub themes do not usually "receive" updates for this reason.

To avoid these problems, follow the best practices that developers should follow for WordPress customization to save all the customized content required for a custom plugin and then apply it directly to the top of the main theme instead of editing it in the file. In this way, one can make changes by adding modifications to another "location" that can be easily fixed (if necessary), upgraded to advanced subtitles, and such custom plugins can be installed.
2. Update WordPress website customized with a plugin
When you modify a website with a WordPress Plugin to customise with advanced features, you should be aware that the process is completely different than the WordPress theme customization.

Plugins actually do not offer the ability to create "sub-attachments". That is why there is another way to update the customization to the plugin modified website so that it can be upgraded safely in the future. If you use properly encoded extensions, best practice tell developers that they use hooks as actions and filters.
Conclusion
In this blog post, we discussed about the ways that can help any WordPress Developer save the WordPress customization features and functionalities easily that have been implemented with the help of theme modification or plugin modification.
Make your ideas turn into reality
With our wordpress development services