Online presence plays an imperative role for almost every business, whether you are using it to promote your products and services or want to boost your online fan following by sharing your thoughts via a blog.
There are plethora of content management systems available out there that allows site owners to conveniently handle their site content, features and functions. Many developers recommend a platform with which they are most familiar and comfortable without even realizing the needs and objectives of the website. Understanding and knowing a platform that would be ideal for your project will help you save both time and money.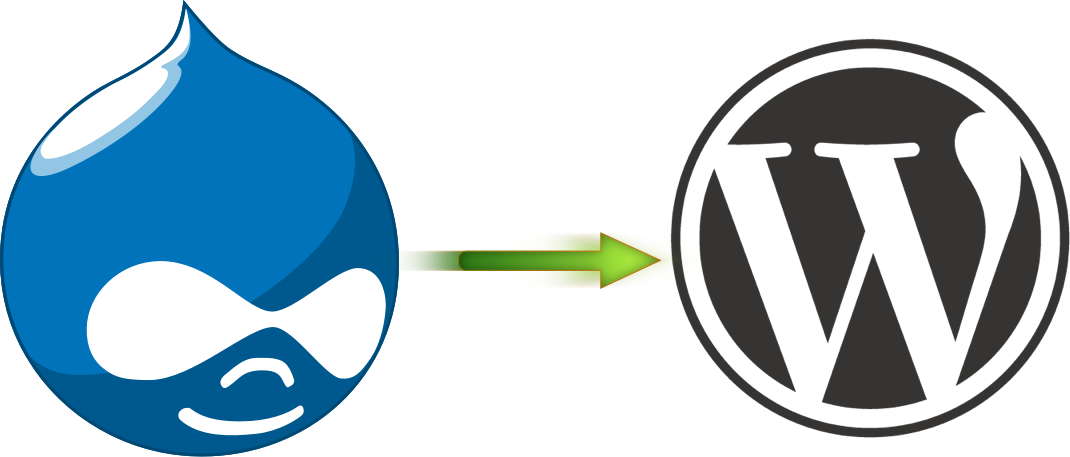 To say that WordPress is a great content management system would be too mainstream, but, it has to be said that it has been beautifully blossomed into an open source CMS from a blogging platform. And by observing Google trends, it has been depicted that WP tops the chart and is quite popular among the people across the globe.
Whilst there is an intense competition between the available CMS, every platform has certain benefits over the other. The utile features of this CMS have encouraged individuals to head towards WP sites. If we consider top 1 million websites that are using a CMS, it can be observed that WP covers around 14% of the sites while Drupal has only 1.3% sites. This difference creates a big question about the success of the Drupal sites, and this is why people are looking out for significant ways to convert Drupal to WordPress to ensure their online success. There are numerous beneficial features of WordPress that has made it an optimal choice among the web masters.
Let's have a look at its certain features that make WordPress a preferred choice over Drupal.
WP offers convenience at its best –
WP allows its users to control their site from the dashboard itself, it is very simple to use and quite similar to other free blogging systems. It also facilitates certain built-in features for SEO and blogging, thus, you can control and customize every bit of your site with ease.
Whereas, Drupal offers innumerable features but all of them are required to be customized and it is quite hard for a beginner to understand and work with the Drupal features (as they are a bit confusing).
Get myriads of plugins and themes with easier customization in WP
There is no dearth of WordPress plugins and themes, you can get a plethora of options (including both free and premium). There are over 32,900 plugins and over 2,600 themes in WP and more than 15,500 modules and over 1,200 themes in Drupal, these numbers clearly dictate that since, WP offers more options it would provide more added benefits comparatively. Moreover, most of the available WP themes and plugins facilitate users to customize the then as and when desired.
Massive WordPress community support –
WordPress being a popular platform possesses a giant community support (featuring tech savvy individuals, highly experienced developers and more) that allows its users to easily learn WP, as, users can conveniently interact with the community over the Internet via forums, blogs, etc. However, Drupal is not tough to use, but it's actually hard to learn how to use.
 Bottom Line:
Observing the astounding features of WordPress, it can be said that WordPress sites can ensure superior online presence. Hence, creating an effective WP site and optimizing it under absolute professional guidance would be a great investment and will worth well in future.
Make your ideas turn into reality
With our wordpress development services