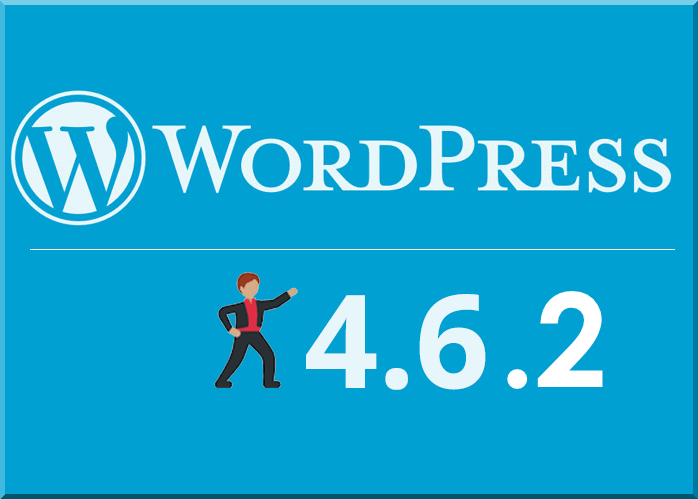 As we all know WordPress is a huge platform for building websites for your online business. To maintain its position, WordPress regularly update its versions, themes and plugins. Few of them just got released just now like WordPress 4.6 version aka "Pepper" and its Security and Maintenance is also released along with.
What's WordPress's "Pepper"?
On 16.08.2016, WordPress released its new version 4.6, which is also known as Pepper in honor of Jazz Baritone. It will help adding special features and functionality to a website, along with a host of updates. You just need to update it. Get it done by hiring a good agency that is into WordPress website development or you can do it by yourself too. However, it is always advisable that you do it with the help of an agency as it requires complex coding and diverse technology expertise.
What's in it for you?
Streamlining: All of your plugins and themes management will get handled in a much more smooth update and installation process.
Native Fonts: The WP admin area now takes advantage of the fonts you already have, letting you feel more at home on whatever device you use and making it load faster than ever.
Content Recovery: The content you'll type in the editor will automatically get saved on the browser.
Inline Link Checker: Did you ever make a link to https://wordpress.org/example.org? Don't worry; now WordPress automatically checks to ensure you didn't.
What's WordPress 4.6.1 Security and Maintenance?
The earlier version of WordPress were affected by cross-site scripting vulnerability via image filename and a path traversal vulnerability in the upgrade package uploader as reported by the security team of WordPress.
This version contains the fix to both the issues, along with fifteen other  issues such as:
1) Close "link rel" dns-prefetch tag
2) Strange behavior with thumbnails on preview in 4.6
3) PHP Warning: ini_get_all() has been disabled for security reasons
4) Issues with utf8mb4 collation and the 4.6 update
5) The minified version of the masonry shim was not updated in #37666
6) Infinite loop in _wp_json_sanity_check() during plugin install
7) Visual Editor: Weird unicode (vietnamese) characters display on WordPress 4.6
8) Problem with RTL
9) HTTP API No Longer Accepts Integer and Float Values for the 'cookies' Argument since v4.6
10) $collate and $charset can be undefined in wpdb::init_charset()
11) Emails fail on certain server setups
12) Warning: curl_exec() curl_exec(): disabled for security reasons
13) Backspace causes jumping
14) cURL error 3: malformed` for remote requests since 4.6
15) The minified version of the masonry shim was not updated in #37666
Extra Milestones Covered By WordPress 4.6.1
I. Resource hints to decide which resources to preprocess and fetch.
II. Improved HTTP standard support and adding case sensitive header.
III. Meta Registration API is expanded to support descriptions, types, and rest of the API visibility.
IV. Comprehensive and cached site queries to enhance your network admin experience.
V. Javascript library updates such as MediaElement.js 2.22.0, Backbone.js 1.3.3, imagesLoaded 3.2.0, TinyMCE 4.4.1 and Masonry 3.3.2 are bundled.
By updating the new version of WordPress 4.6.1, you can enhance the loading time, increase functionality and attract more audience to the website. WordPress has always been a robust and sturdy platform to take the business online and with its continuous updates, we all are sure to live with the trend. Install it now to benefit your online presence!
Make your ideas turn into reality
With our wordpress development services