WordPress has been the favorite of the people from across the world with varying backgrounds and budgets. Whether there are startups or the people with non-technical knowledge and who still want to start up with their website themselves, WordPress Web Development has never failed to create a magic in the website dreams of the people. The best part about WordPress is that any kind of website can be created using WordPress CMS Development.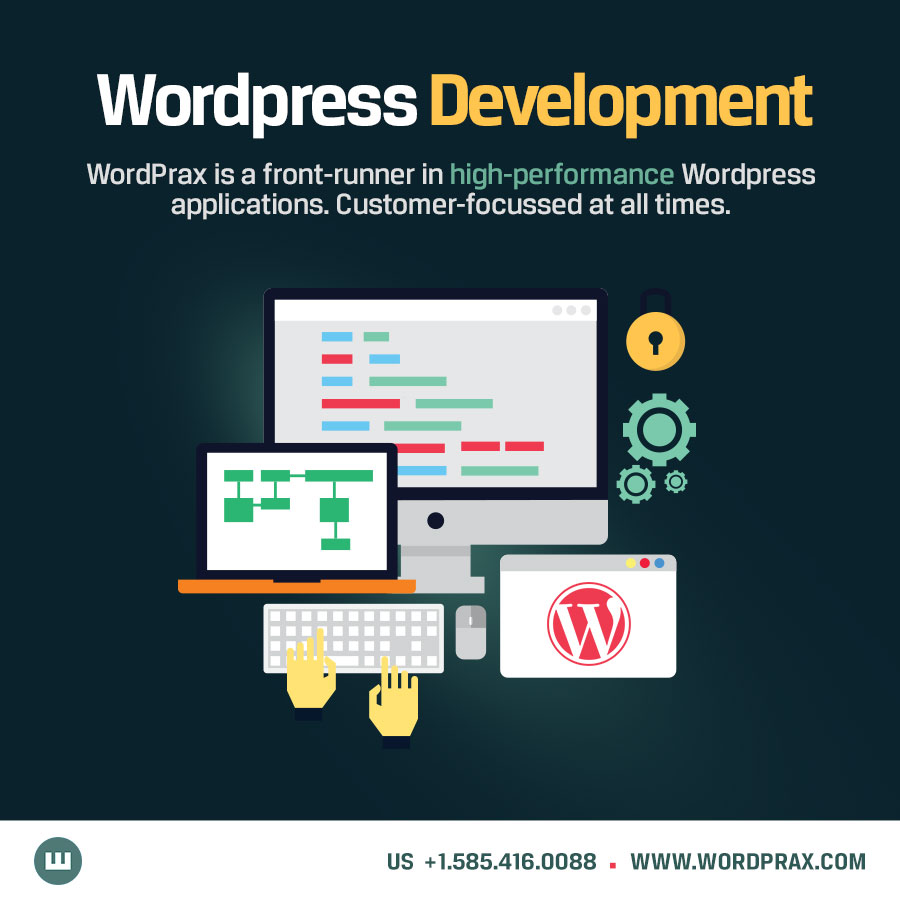 For example: A website which can be for a small-scale business or a large-scale business or even a blog for a photographer or a designer or any kind of hobby that a person would like to connect with the people of same interest. A WordPress website helps the people to create a blog and connect with the people with same interests.
Not only WordPress gives the choice to choose from so many options available in the form of WordPress themes but also the third-party themes that are so dynamic and robust that everyone would like to use these themes for best use as well as to give that unique look to the website that otherwise wouldn't be possible without the help of WordPress web development and hiring a WordPress Developer for customized website is always a great option to get a professional website for the brand website.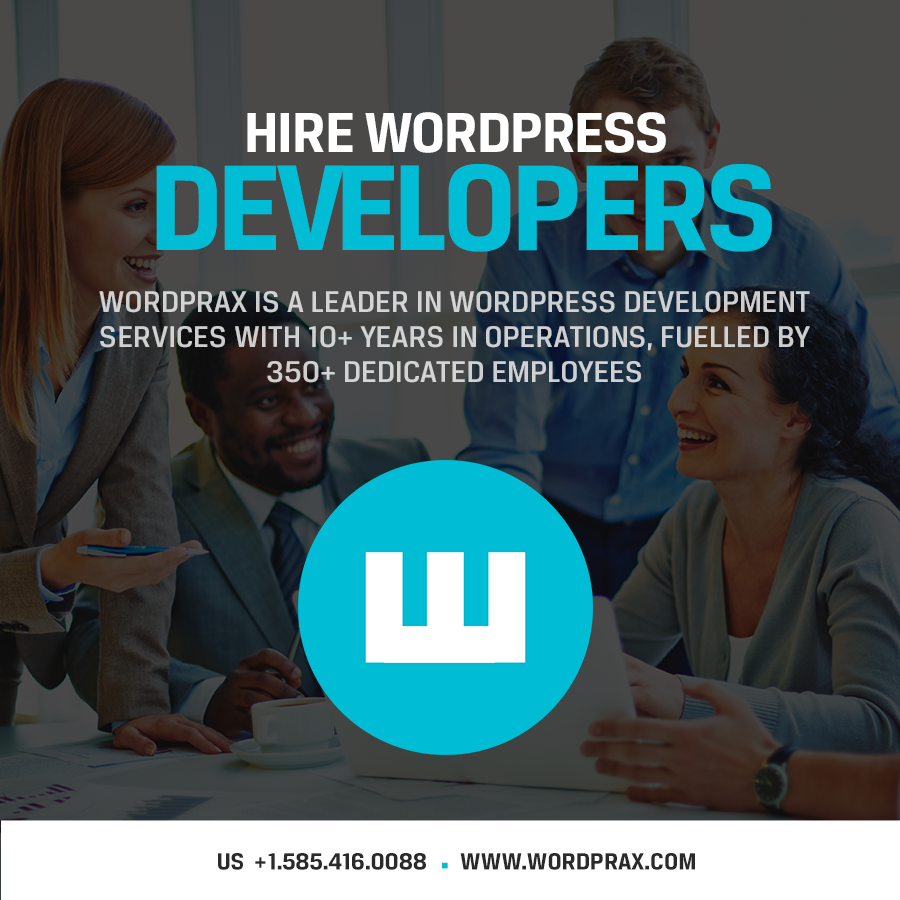 You may already know the fact that more than 30% of the websites that are all over the world are run on WordPress CMS because of the high level of flexibility, options and scalability that it provides to the users of this platform.
With these trends, we have earned the highest score for WordPress tools and templates, plug-ins and attachments, and thanks to the realism and nature of modern and vibrant practices, the best processes for websites and blogs you can make sure that WordPress web development is used to the best level possible. Isn't it?
Well, here's the best thing that you are familiar with the main trends in the development of the current WordPress site now which will help you understand how to build a WordPress site. However, it should be compatible with existing digital and SEO plugins which has been adapted and expanded to this number to match today's Internet user selection. WordPress trends also include trends in web development and innovative features. Last year, WordPress launched version 4.8. It included new and improved widgets for adding images, audio, and video to the WordPress websites.
On the level of innovation and development website, this update added a paradigm for the implementation of multi-site update and its text editor update.
New WordPress Features and Improvements
WordPress 4.9.8 released this year. This release includes fixes and improvements to version 4.8. Users can expect to improve code editing, topic management, plug-in management, and ease of customization. These updates also help developers provide the best WordPress development services to their clients.
Because usability is one of WordPress's most attractive features for our customers, the advancements in this regard really seem to be exciting. Once we have created the website, we would like to give our customers a growing business and allow them to make changes to the website as and when required by them.
Trends to rock WordPress web development in 2019 are as following
Let's see how the most popular WordPress web development trends in 2019 that will interest you.
The looks of the website needs to be modern
Here's another important WordPress feature that lets us find more users of your website in 2019. Of course, color is an essential source of emotion. Color puts the real emotions of the web developers on the website, a website developer can communicate serious feelings to the visitors of the website, stimulates them, encourages them and motivate them to take action which is the ultimate motto of any website owner. Therefore, one can use attractive color schemes or make them available in the Theme Manager panel. There are a number of good examples of how you can change the impact of websites on customer images by choosing the right colors.
Popularity and ease of Ecommerce through WordPress
Because popular websites track revenue through various business and commercial activities, e-commerce is inevitable in developing and defining websites. It would be very useful in 2019 if you have a commercial forum and can be easily created with a number of commercial networks and settings, extensions and extensions. With this web development in mind, your ecommerce site solution can offer custom purchases for WordPress themes for mobile purchases, paid services related to WordPress web development processes.
Priority to websites which are highly responsive in 2019
Excellent web coding between mobile and browser has become modern last year, but in 2019 it is necessary to apply the first way to create websites and blogs. Since the goal is to show that using mobile Internet curbs desktop usage, we need to consider mobile responsive websites which is an inexpensive method of dealing with mainstream network users. The goal was to launch a new mobile priority index in 2018, Mobile Responsive website design and WordPress website development are becoming increasingly important in almost every platform. This is a website and blog algorithm that can achieve higher levels with the needs and interests of mobile users.
Making websites attractive with video backgrounds
It is not difficult to predict that the 2019 will be the year of using videos in the WordPress websites which has been successful from the very start of the year 2018. It is really useful to add videos to the website header to give that added dimension to the website. Adding video to the site is definitely a unique feature that helps to create a great website, but it is one of the 2019 WordPress network trends that has influenced most websites and other digital presentations as well.
Fortunately, there are plenty of custom video titles, video sliders and video backgrounds that are easy to use.
Conclusion
In this blog post, we discussed about the trends related to WordPress websites and how these trends are going to be more popular in 2019 in WordPress web development and there's no doubt about the fact that WordPress will reach even more successful heights with these trends in the current and coming years.
Make your ideas turn into reality
With our wordpress development services