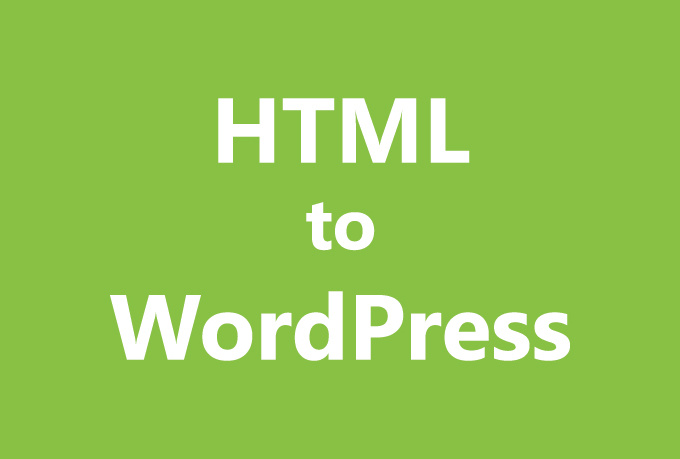 Do you know that by the time you would reach the end of this page, 50 new websites would be born? The pace at which new websites show up everyday is unbelievable. This is keeping every website owner to his toes, to beat the odds and be the best. The site owners are leaving no stones unturned to get even the slightest edge over the others.
If you have done everything possible to optimize your HTML website and be ahead of everyone, you need to face the harsh truth. You are not even the part of the competition. Today, WordPress is the primary tool one needs to survive and flourish in the digital world. To convert HTML To WordPress, is not just an advice, but the need of the hour.
The very first signs one notices by shifting to WordPress is the increase in organic traffic and a significant reduction in bounce rate. And together, they result in better SEO rankings. Many benefits can be cherished by optimizing the website platform from Html to WordPress. Read along the following points to get a better glimpse of it.
Website Maintenance Gets Easier
It is easy to maintain Html websites: said no one.
Website maintenance is always hectic if you are running a Html based website. A programmer is required everytime to make changes in the website. But not in the case of WordPress. One can easily make changes by himself and do not need a developer for it.
The best part is that the admin of the website can login to the backend of the site from any computer and make the desired changes. This feature is unimaginable in case of Html websites.
WordPress is Good For Search Engine Optimization
WordPress featured as a tool for blogging. So, it has built-in functions to improve the website rankings. With WordPress, one does not have to worry about the website ranking every now and then.
WordPress analyzes the search engines and creates relevant keywords for titles, meta descriptions etc. This helps the website to get noticeably on the web index and the site rankings improve.
There Are Plugins For Everything !
The true potential of WordPress websites is experienced by using its ravishing plugins and extensions. WordPress has thousands of plugins that slice down the hassle of coding for new features.
One can pick any plugin or extension, free or paid and add it to the website. The plugins collaborate with other functions of the website automatically. The best part is that most of the plugins are available for free and come with lifetime updates.
Conclusion
WordPress is undeniably the present and future of content management system. It is upto the website owner to either hire a professional developer or outsource the service to get the job done.
Make your ideas turn into reality
With our wordpress development services