If you ask any passionate blogger about which is the best blogging platform he/she will mention "WordPress" as the best blogging software. After some recent developments, the WP transformed itself into an efficient and feature-rich web development platform which is capable of supporting all sorts of websites. The best thing about WordPress is that it's an open-source technology which means you can not only tweak it as per your requirements, but you also don't have to spend a dime to procure its services.
In a very less time, WP has been able to establish itself as one of the most trusted web development platforms which can be used to build any site irrespective of their size and complexity. And considering such immense popularity of this platform several companies have come up with the customization and WordPress theme development services. WP is constantly evolving platform, which means that your WP based site will receive regular updates from WP support. Moreover, WordPress has a huge support community which plays a significant role in making this platform more powerful, flexible and easy to use.
The best thing about WP is the Themes which not only enhance the outlook of the portal but also gives the portal a customized navigation. These themes play a pivotal role in the popularity of the site as they not only leave a good impression on visitors but also reflect your brand the way you want. Besides, changing the look and feel of the website, these themes also provide faster loading time, higher search engine rankings, responsiveness, etc.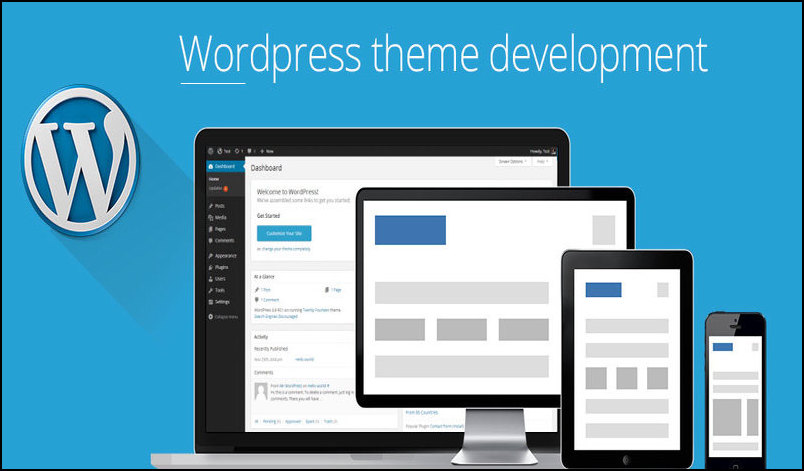 If you are planning to develop a theme for your site then it will be good that you keep these points in your mind:
Go for Simplicity
There is an old saying that simplicity is the ultimate sophistication. Always opt for simple yet powerful themes that will help you in promoting your brand in a better manner. Make sure you upload a theme which offers different functions that are easy to use.
Theme should be Responsive
Today most of the people use their smartphones to surf the internet so it becomes essential to come up with a responsive site which can fit any screen size without dropping any functionality. To make your site more accessible, it will be good that you make it highly responsive.
Cross-Browser Compatibility
Before you upload your theme, it will be good that you test run it on all the browsers so that you can check it's browser compatibility. Make sure that your website is loading & running on all the web browsers. You can take help of various online web testing tools to accomplish this task.
Plugins
A WordPress site is incomplete without appropriate plugins. The WP directory consists of different plugins that will help you enhance the functionality of your site. Plugins like Yoast SEO, Gravity Forms, Quick Checkout, etc. Are some of the most commonly used plugins.
Conclusion
If you are planning to come up with a WP based site, then it will be good that you must hire the services of a reliable and experienced WordPress developer who offers affordable WP development and customization services that too as per your requirements.
Make your ideas turn into reality
With our wordpress development services