Sophia Phillips is a leading WordPress developer working in Wordprax since the last 8 years. In this journey she has pioneered in developing several WordPress websites for the prominent fortune 500 organizations and helped them taste the success through their new internet presence i.e. WordPress sites. Recently She shared her insights, deep knowledge and understanding of WordPress on the website of Krishaweb through an interview which the site conducted with her.
Sophia says, "We have an impeccable track record of completing so many complex projects on time. This is due to the fact that we have a full fledged team at Wordprax having experts from all the related fields which makes the WordPress website development a fun cum adventure process. We all are highly creative and try to give our best in all the WordPress projects".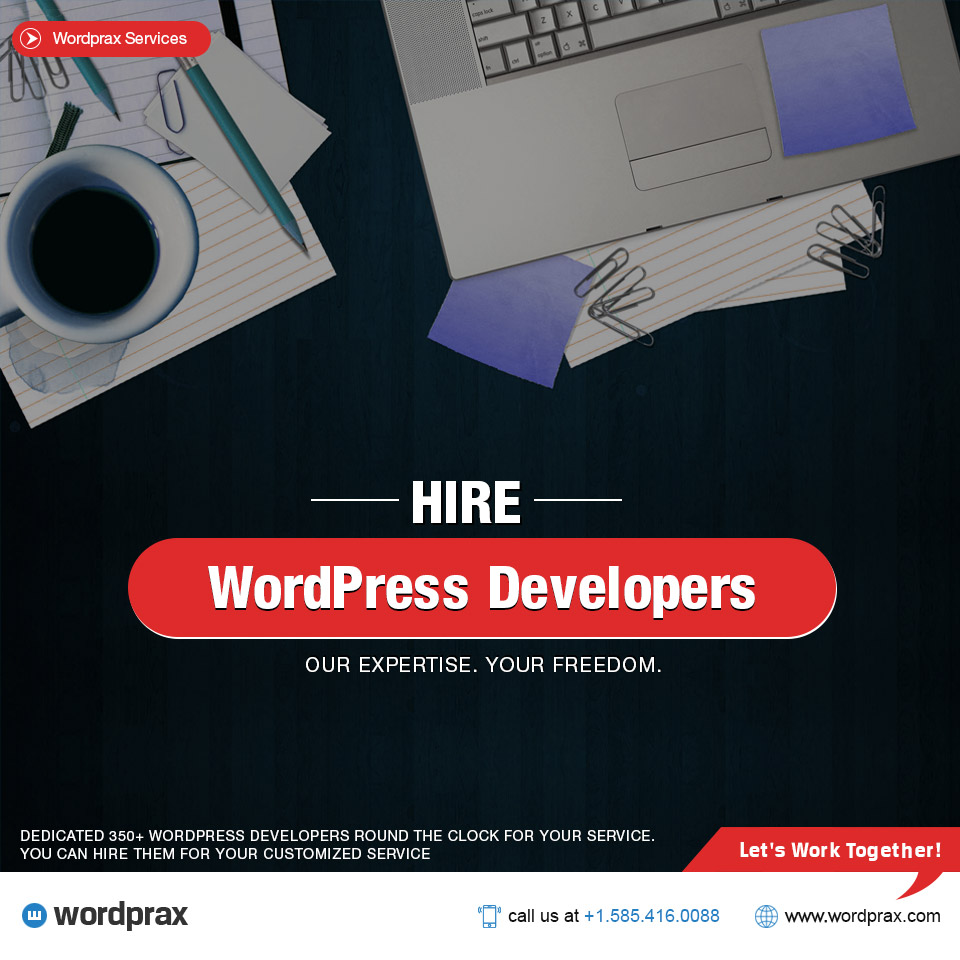 Sophia is a prime example of a hard-worker who has used her knowledge, skills and talents to further not only her personal career but the company – Wordprax also which got immense success and reputation due to her sincere efforts and hard work. Sophia has also written so many very informative and useful articles about WordPress which has been regularly published on various blogs, sites and forums and appreciated a lot by the community.
Talking about WordPress with Pratik who works at Krishaweb, Sophia goes deep into the technicalities of WordPress development process and tells in detail about the Custom Fields, Types of Hooks, Plugin Menu, Role of Contributor and about security issues related to WordPress sites.
For example when asked about the custom field in WordPress, Sophia explained, "The power of WordPress is extraordinary and there are some great features like Custom fields for enriched WordPress experience. In other words, Custom fields boost the content so that it's readable and engaging for your audience." She further said, "You can use custom fields to add additional information to the posts, add title, author name and so on….Be more precise and you can add date and time to your posts using the custom fields."
Sophia also lays special stress on the security of the WordPress sites. When asked by Pratik about the steps to take if a WordPress site is hacked, she says you should check what type of hack it is and immediately contact your web hosting company. Then the professionals can restore your website from backup and will remove the malware as well.
In this interview Pratik asked Sophia about the rules to follow for WordPress plugin development. For this question, Sophia told the rules in a very simple language. She said, "A real strategy is a must. Coding standards should be healthy. Security is the key. Pay heed to internationalization. Loading what is required and Debugging up."
Sophia is also confident about the future of WordPress development and Wordprax, the company where she works. She says due to the immense benefits of WordPress sites, the use of WordPress to develop all kinds of websites will increase a lot in future as well.
About Wordprax: Wordprax is a top most web development company which deals in all kinds of works related to WordPress like PSD to WordPress, WordPress Theme customization services, WordPress Plugin development services etc. Wordprax is famous for delivering flawless solutions using latest technologies. These powerful content management solutions are characterized by flexibility, reliability and a business centric approach. Good thing about Wordprax is that it never compromise on quality and yet offers services at the affordable rates. Working with Wordprax, Sophia has got many opportunities to show her mantle and work on very complex projects.
Make your ideas turn into reality
With our wordpress development services