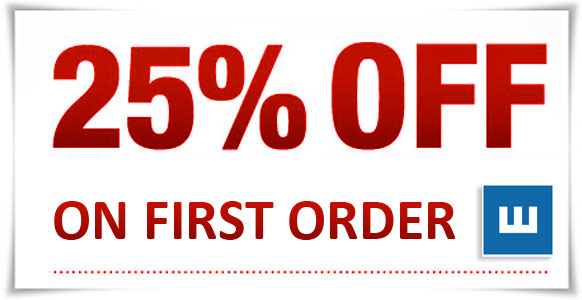 What WordPrax think is that your website development would go better with some rake off after realizing de trop cost on the whole project!
We know your website is the very first impression you make on someone about your services, and you don't make it their last with sparse prose that is ungrammatical, dull and unprofessional. So, you look for developers who could do the job rightly for you, without having to bear high-cost.
For that, we are offering a 25% discount to all the people who are stepping into online branding. It's to ensure that you don't have to bear the enormous cost as we remove 25% burden off from your shoulders. Let us tell you why WordPrax is a right choice for your website development project.
Why WordPrax?
We have started from the scratch and its been ten years now and have successfully certified ISO 9001 standards. We have gone through a lot but at the end, we landed safely. Now, we have more than 4500 customers who we have worked for, and they are utmost satisfied with the final projects we have delivered. Let's see what they have to say about us,
"Associating with WordPrax has meant we have some versatile and power-packed solutions at our fingertips" – Emerson Anderson, Sales Manager, Green Fish Marketing
"Investment in WordPrax's services has surely meant that all our capital and revenue was well spent!" – Facesliced, Stella Miller, Brand Manager, Miller & Jason Co.
"WordPrax delivered exceptional WordPress theme for my website to gleam with pride!" – Janetta Ainslee, Online Manager, Cloudy Lemon Studio
We boast to our happy customers. WordPrax has handled more than 50,000 projects, and none of them turned out to be a failure. Big thanks to our 350+ developers who are one of the world's most enthusiastic geeks of website development industry. With more than 10+ years working for this industry, today, they are well-versed with each component used in creating a valuable and appealing website.
What all you'll get with WordPrax!
The WordPress developers at WordPrax are adept with latest industry standards and technologies. Hire them to fuel your business for continuous expansion.
Uncompromised quality at competitive price
WordPrax guarantees solutions that are qualitatively rich, and we make sure that you get it with a right investment.
Tried Methodology
Get real value for your investment with our competitively priced WordPress services characterized by robustness, scalability and reliability.
Guaranteed Support
We promise to work for you round the clock. Wake up at midnight and we'll be happy to tell you the details of your project.
We'll make sure that you get more than what you have asked. We don't offer something in discount until we realize it's the demand of our customers. In addition to 25% discount, we have recently reduced our developer's hourly price from $18 to $15 so that the cost to develop a project is passable.
We are doing all of this because we don't want anyone to lag behind in this horde of going online with a sturdy online website!
Make your ideas turn into reality
With our wordpress development services