As per builtwith.com, 12,608,729 live websites use WordPress. WordPress has acquired or rather earned a strong foothold in the position of the most dominating content management system and is also called one of the very best blogging platform around the world. However, as per statistics, we know that it no has expanded its seams to other sectors such business, technology, social, entertainment, news, sports as well as shopping.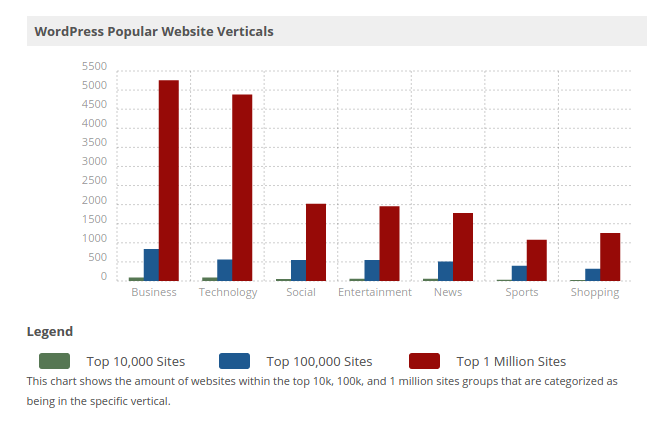 One of the most apparent reasons for its popularity is that it is relatively quite easy to learn, easy to customize, and has a vast active community of developers that are working day in and day out to enhance the capability of the platform. For a greenhorn, beginning with website development in WP is not a difficult task as they can leverage the plethora of themes that can give you customized the visual appearance of your website. Apart from this, you get to have several
inbuilt plugins that help to add new features and functionalities to your website with ease.
Now you might be wondering about the magic wand that has changed a regular CMS into an eCommerce platform. So here are the reasons to suffice that WordPress has evolved over all these thirteen years and has emerged out to be a comprehensive platform offering features for all genres of business.
Umpteen number of E-commerce Plugins: One of the primary attributes that make WordPress so popular among masses, is the availability of dozens of plugins. There's a plugin for everything; even you can get access to an ample number of e-commerce plugins to embed e-commerce features and functionalities in your WP powered site – be it adding shipping options, payment integration, sales, customer reviews and so much more.
Eye catchy Themes: Another possible reason that makes WP a viable choice for e-commerce website development underlies in the fact that it offers hundreds of themes available as freebies while some are paid themes. This gives an opportunity to beginners or start-up online businesses to customize their website look and feel with ready-made themes.
Frequent Updates Gets Rolled-In: Since WP is an open-source CMS, it boasts largest communities of developers and programmers across the world that keeps on introducing newer updates to enhance the functionality of this CMS system. Right from security updates to new version release, new plugins (possibly better e-commerce plugins) and so much more, with new updates coming up you can build up a site in-tune with the latest web trends.
Intrinsic Blog Support: WordPress is widely recognized to be the most sought-after blogging platform. As per a survey from Technorati, about 51% of blogs worldwide are running on WP platform. Blogging has become an important aspect that plays a vital role in making a site successful. In fact, a blog is a weapon that can help your business reach the targeted audience. WordPress helps to seamlessly integrate a blog into your site. That's not all! It even provides lots of customization options to add more usability to the blogs.
Easy Management: WordPress can be managed easily even rookies that only have an idea of working with MS Word. This clearly indicates the ease that WordPress provides in managing a site and its content. You don't need to be a technical genius to make minor changes in your site. Just go through some basic WP tutorials and you can begin editing your site.
Issues you cannot afford to avoid while developing your eCommerce website
Without tad bit of doubt, we know that WordPress comes with an ample lot of benefits for e-commerce development. However, there are a some things that need your attention to make sure that you build an optimized eCommerce store:
As WordPress is so popular a lot of hackers, try to break into WordPress based websites. Therefore, you must ensure that security features are upright in your WP powered site. Moreover, there are an ample lot of WordPress plugins available online that work so as to improve the safety of your website.
Make sure to set-up the servers correctly. Since WordPress website can run several scripts that might increase the load on the servers. So, do make adjustments to lessen this effect, especially for your e-commerce website.
All in all!
Regardless to mention, WordPress is certainly a brilliant CMS that has extended it seams to even render e-commerce websites today. Though it was originally a CMS as the technology advanced it adopted e-commerce. Reading those mentioned above will certainly help you to get a clear picture of the reasons that back up the reasons why WordPress has emerged out to be a quite a brilliant platform for e-commerce development.
Make your ideas turn into reality
With our wordpress development services