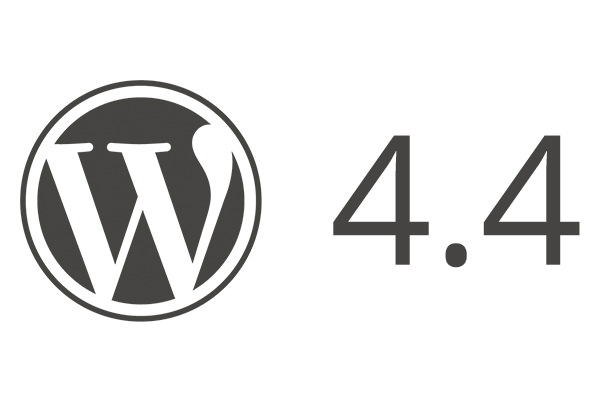 WordPress is well-known for releasing new version updates quite frequently. It's been just a year since WordPress 4.3 was launched, and now the CMS giant has introduced its new 4.4 version. Called as "Clifford", the recent version update brings forth many new features just like older WordPress versions.
Through this article, I'll be helping you learn about WordPress 4.4 new features worth exploring.
1. Twenty Sixteen Theme
Well, one of the most common features you can expect from every WP version release is a new default theme. And this time is no different, as the 4.4 version has introduced a brand new default theme, referred to as "Twenty Sixteen". What makes the theme distinct from previous default themes is its modern yet minimalist look and feel.
In fact, the new theme looks a lot like the Tumblr blog rather than a typical WordPress blog. Also it delivers the same kind of experience across devices similar to Tumblr blogs. In addition, it can also be changed using a wide collection of color schemes.
2. Responsive Images
The second most notable feature of WordPress 4.4. version is responsive images. For quite long, making a site's images responsive has been a pain for WP users and developers alike. But now with the responsive images feature, you no longer have to worry about making your images scale to the fit any device screen. Since this is a built-in feature of 4.4 version, you just need to activate it.
3. Embed WordPress Posts Directly Into Other Sites
Lastly, now you will have the ability to embed all your WP posts into any other WordPress website(s) without much hassle with 4.4 version update. Till many years, WP users had the capability that allowed them to embed content from other sites (and sources) into their blog posts. And now, you can embed posts into sites. To do so, you will have to drop a WordPress post URL into the post editor. This will automatically embed the post.
Each embedded WP post will showcase: title, excerpt, and featured image. Besides this, website's favicon, comment links and/or post sharing options, are also expected to be included in the new version release.
Conclusion
All the above three features discussed look promising and seem to help WordPress users have great fun and better control at customizing a WP powered site. In case you are having difficulty in implementing any of these features, it is advised that you must consider taking up a WordPress professional assistance.
Make your ideas turn into reality
With our wordpress development services