The emergence of WordPress as the leading content management system has awarded opportunities for many. The number of developers making a living out of developing WordPress sites is rising steadily. But when it comes to hiring the best ones, many aspects separate the amateurs from the pro. It takes more than experience to consider a developer for hiring.
1. Technical Dexterity
As a WordPress developer, there are some of the major acronyms a developer chooses to master on. These are :
The language of choice of the WordPress developer for hire depends on the type of projects the developer works on. So, ask the developer about the websites built in the past and the resources used for it. This will let you know about the area of expertise of the developer. If this is relevant to the project, you can take the conversation further. Else, you can get back to searching for the right guy.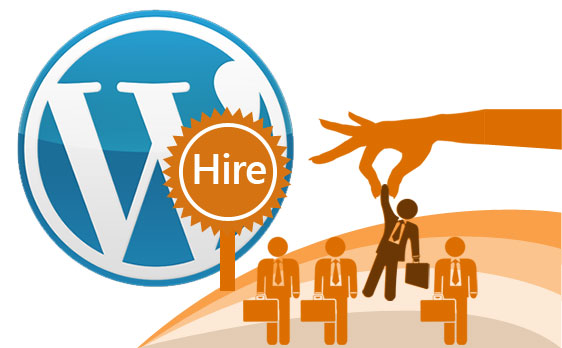 2. A Solid Development Foresight
Most of the developers who go for WordPress are the ones who are artistic in nature. However, with the passion and enthusiasm of making something remarkable, it is important that everything should be planned and delivered within the deadline.
So, make sure that when you consider a WordPress developer for hire, he has a history of completing the projects on time. Besides making goals for design and development, major tasks should be broken down into small sections. This will ensure that every component gets proper attention.
3. Basic Knowledge Of Marketing
Marketing is the ability to present your product and services to those who may need them or might benefit from it. A professional WordPress developer with some basic marketing skills will always be better than just a technically skilled developer. Marketing a product requires a deep understanding of the latest trends on the web. So, a developer can craft the finest results that are instantly liked by people once your website goes live.
4. Communication Skills
This may sound weird, but it is as important as the coding skills of the WordPress developer. In order to offer exceptional service, some kind of technical support is crucial. It can even make or break a project at times. There will be times when things will not go as planned and you would have to come up with alternatives.
Here, if you are able to get to your developers, customization can be done instantly. A developer who has such experience will ensure to be cautious in such cases. Customer care service will let you present your ideas, as well as provide solutions and feedback.
Make your ideas turn into reality
With our wordpress development services