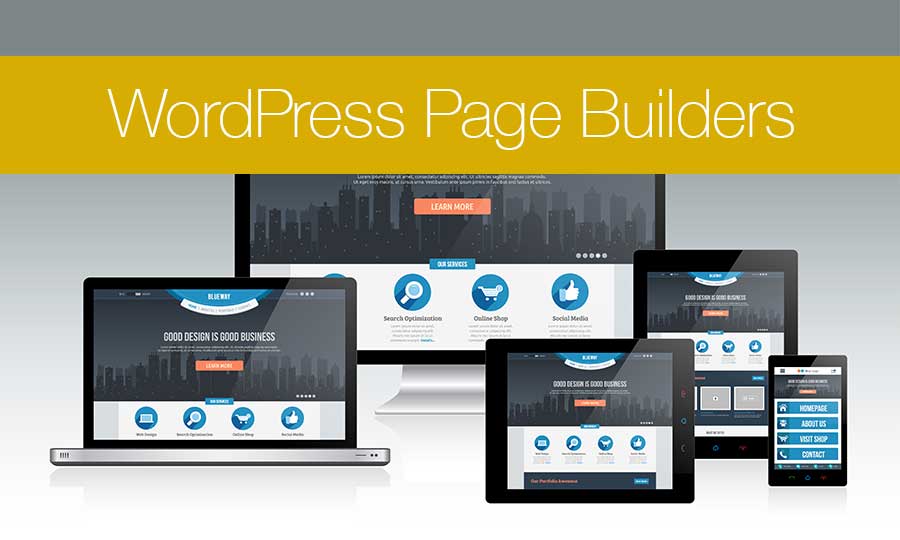 In recent times, there has been an explosion of WordPress page builders. There are front-end builders and backend builders. But most importantly, do you understand the difference between a page builder and a theme builder? There is a clear difference the two terms. The theme builders provide an interface and the functionality to either build a complete WordPress theme from scratch or to customize a base theme completely. The page builders are focused on every WordPress pages and posts or individual instances.
Learning about Drag and drop WordPress page builders :
It is an interesting topic within the WordPress community because it is either loved by them or creates hatred. While building websites, some inexperienced developers aren't necessarily well-versed in the world of code. During this situation, drag and drop page builders lead the way. It allows the folks to forget about having to gaze at a dull text WordPress editor to bring life and colors to in the new website.
A drag and drop page builder performs two important tasks:
1. It helps you to provide an estimate about what you've created while you create it, and
2. It saves the time to build a website.
Let's face it! Dragging and dropping components are always quicker. One does not have to switch back and forth from the back end to the front end of your website to see results.
Advantages of WordPress page builders –
1. Excellent for people without programming knowledge :

For the beginner developer or a website owner who has very less or no programming experience, can easily use drag and drop website building plugins.
2. It is easy to practice :

The drag and drop page builder helps to drag easily or drop any row or page element. You can also multiply any row or element. When you've finally created a great design, you can save it as a template. There are plenty of elements you can choose to add to your page. Nowadays, with the advancement in WordPress theme development, there are options of drag and drop functionality. With the help of this progression, one can simply drag and drop components into your page and arrange everything to create a terrific completely customizable landing page.
3. Simplifies the website management :
An average site owner can modify and edit most of the components of its website with the aid of customizable plugins and themes in just a few clicks. It not only simplifies the tasks running and maintaining a website, but it also makes the entire process delightful. There are multiple options with website owners like a pool of plugins which supports WordPress.
4. Offers a plethora of options and opportunities :

There are multi-functional drag and drop website builders who are incorporated in premium WordPress themes. It's more simplified version available in free themes. It has grown and became popular since past few years. For example, the first ever WordPress Plugin,  Visual composer, which was introduced in 2011 can currently be served on more than 500,000+ websites today. It is considered as the best selling fronted and backend drag and drop builder today.
Final Thoughts
Whether you discuss more or ignore the fact, the page builders are here to stay. Although there are few cons to it like it hinders SEO, it loads sluggishly, provides a "locked-in" feeling for users/developers and produces the potential for inexperienced users to mess up their website. They're still considered are powerful tools. There are a plethora of page builder plugins, and theme options, available online to the developers and it continues to release new page builders as demand increases.
Make your ideas turn into reality
With our wordpress development services