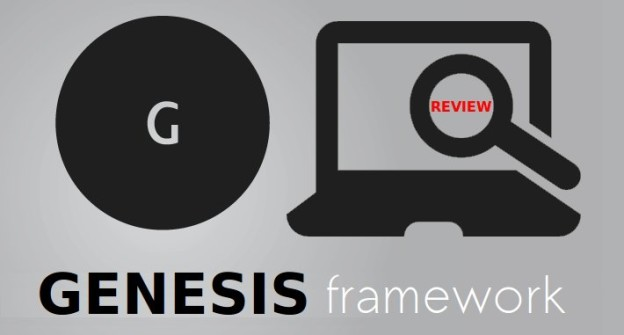 Are you a WordPress users? Then you might have noticed that majority of professional WordPress developers often recommend using Genesis Framework from StudioPress. What is it? And why to use this Genesis Framework? These few questions that must be coming into your mind. So here in this article, we shall discuss Genesis Framework in detail.
What is Genesis Framework
Genesis Framework empowers the WordPress users to build incredible websites quickly and easily. Whether you're an amateur or experienced developer and convert your PSD design to WordPress theme, Genesis provides the secure and search-engine-optimized foundation to the WordPress users. It comes built-in with features like multiple layouts, custom body post classes for each post, breadcrumbs, numeric navigation and tons of other cool features.
What makes Genesis so unique?
Well, there is numerous reason why Genesis is way they and ranked number one framework position in WordPress development industry.
Here are a few of the highlights as to why it has become the theme of choice for many different types of developers and owners.
1. Well-coded design
A team of developers maintains Genesis at StudioPress. This keeps a regular check on all the feedbacks and reviews provided by the framework and the theme. It is regularly updated and shows the best code practice which prevails compatibility with the latest versions of WordPress.
2. Genesis Theme Options
The Genesis' default theme has a wide variety of options for website layout. The "layout chooser" would help you choose the desired layout for your website. Apart from this, there are multiple options than any other WordPress themes. It is because of the excellent way Genesis supports the framework.
Genesis Theme also comes integrated with dozens of widgets which include featured page widgets, featured posts widgets, etc. The additional changes help you to improve the design of the page without touching a single line of code.
3. Code Quality
Genesis theme code is very clean. It is well-written and provides the privilege to change the underlying code quickly and straightforwardly. The only thing is that may disappoint you is that you find a hack to influence WordPress's core function.
4. SEO Options for Genesis
Genesis also comes with a pattern of inbuilt SEO options. It allows adding Meta titles, tags, descriptions and keywords and sample templates that beat 95% of the SEO Plugins.
5. Lifetime Customer Support
Genesis framework is backed with lifetime customer support for an unlimited number of websites you choose to develop. The default theme equipped with the detailed setup of instructions makes easier to get your website up. Moreover, the StudioPress offers a directory of helpful codes via tutorials. It helps to make modifications to your website structure and appearance.
Genesis has a huge community where provides an appropriate solution to the users problem. This also indicates that the users have petitioned the problem in a blog post or on the forum.
Conclusion :
Genesis Framework is a professional WordPress tools. At the same time, it is highly customizable. It appears professional and does not go too fancy with the designs. This may cost you higher, but it's worth your money, time, and effort.
Make your ideas turn into reality
With our wordpress development services