Since the inception of WordPress in 2003, WordPress CMS has evolved considerably and from just a blogging platform now it has established itself as the most popular CMS which can be used to build any kind of website including e-commerce. According to reports, WordPress has been used to build around 25% of all the websites on internet. Good thing is that WordPress is the favorite of not only small and medium sized companies but also of large enterprises and famous companies like The New York Times, CNN, UPS, Katy Perry, eBay, etc. Therefore, if you are looking to build a new website then you should definitely go for WordPress. Below I am telling you about the top advantages of using WordPress as your website CMS so that you can take a well-informed decision. Let's start.
WordPress is Open Source and Free to Use

There are many reasons to like WordPress Development but the foremost reason for most of the businesses is that WordPress is open source and free to use CMS. Every company wants to save cost on its website development so that they can invest more into their core areas of business and using WordPress CMS for their website development gives them enough money to be saved which they can use for other purposes. That's why even the big companies like Disney, Time and TechCrunch are using WordPress as their content management system. As WordPress is open source hence it can be customized as per your specific business requirements.
Free Availability of Thousands of Themes and Plugins for WordPress
WordPress has thousands of themes and more than 55,00 plugins available on its repository hence you can add as much functionality as you want into your WordPress website whether it is a blog, store or business and give it a unique and attractive look. Official websites of many countries and organizations use WordPress to have different looks, features and functions like BBC America, Sweden, Beyoncé etc. Another good thing is that many of these WordPress themes are customizable which gives you full control of your website's look and feel and overall structure.
WordPress is SEO Friendly
If you want your audience to find your posts, products or business then definitely WordPress can help you. WordPress makes it easier for that, by formatting your website in such a way that it is easy for search engine crawlers to navigate and by giving you options to refine your content's title tags, meta descriptions without any coding. These tags and WordPress's clean code allow search engine crawlers to quickly know what your content is about. There are also many SEO plugins which you can install on your WordPress site to increase the SEO friendliness of your website. These plugins optimize your site's search engine performance.
WordPress makes it Easy to Publish, Revise and Update Your Content
One of the best thing about WordPress CMS is that it is easy for website owners, writers, store owners and businesses to publish their content without having any technical knowledge. Hence publishing a blog post and adding images is very easy. Using appropriate plugins, sharing videos and podcast audio is also very easy. Also for store owners it is easy to update the content related to the product. You just need to go to the settings, make changes and press the update button.
WordPress Website is Responsive
With WordPress CMS Development, your content is mobile-ready and website is responsive. This is a major benefit as more than half of the web traffic worldwide now originates from mobile devices. A mobile optimized WordPress site makes sure that your content, images, text, videos, product catalogs all looks right on mobile devices. WordPress CMS along with some plugins create the best possible experience for your websites visitors who access your website from smartphones.
WordPress Makes it Easy for You To Share Your Content
WordPress has inbuilt options, settings and free plugins which enable its website business owners to share their content easily on many social networking websites and platforms. There are WordPress plugins by which you can add social media sharing buttons and social sharing icons with names and added features like RSS feed support so that people can subscribe to your content updates.
Conclusion
We have just discussed the many benefits of WordPress CMS for your growing business, blog, e-store, or any kind of website. WordPress is free to use and open source and has thousands of themes and plugins which makes it highly useful. Also WordPress websites are SEO friendly and responsive thus you will get lots of visitors. And good thing about WordPress is that to use it you don't need any technical knowledge and you can easily update, change your content on WordPress website without any technical help whatsoever.
YOU MAY ALSO LIKE
How to Choose the Best WordPress CMS Development Agency for your Business?

Top Advantages of Using WordPress for Developing Amazing Website

Make a Headway with Expert WordPress Development Services
About Author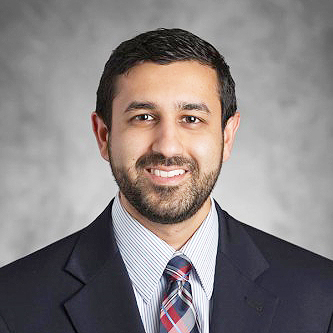 Make your ideas turn into reality
With our wordpress development services