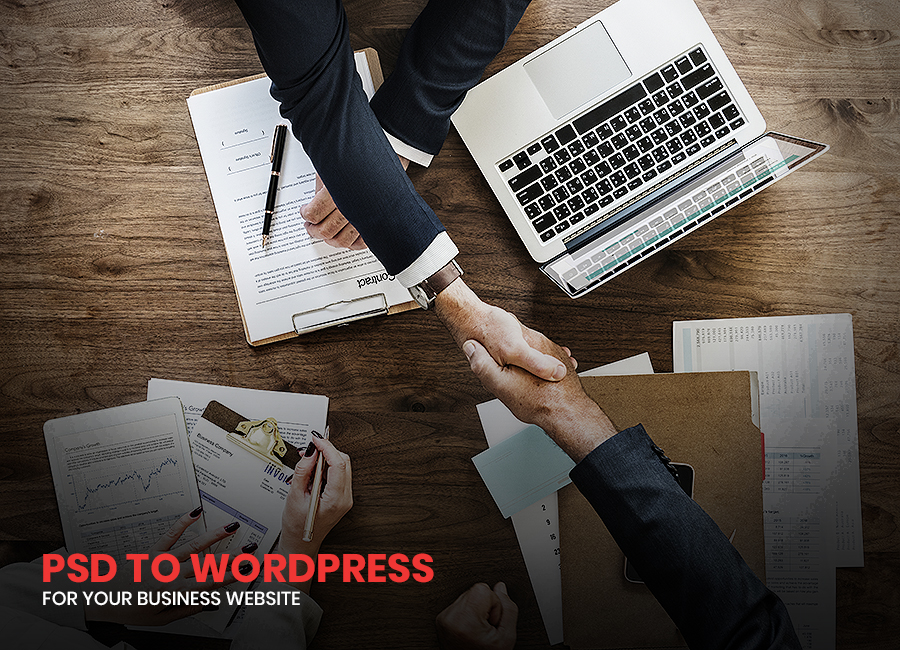 There is no doubt that having a modern website for your business is a necessity today if you really want to survive in the today's digital market which is highly dependent on internet and websites for so much of the business operations. But in order to beat your competitors, not only you should have a website but it should also be attractive and dynamic and should have required features and functionalities. That's why WordPress CMS is so much popular today to build websites as it offers so many benefits. As businesses want their website to be attractive also hence they first go for designing of PSD files and then they convert them into WordPress to get all the benefits.
Hence the best way is to go for PSD to WordPress conversion to get all the benefits and features. WordPress CMS has many features that can be used to customize and personalize your business website easily. After converting to WordPress from PSD, your website will become dynamic and will get higher visibility, highly functionality and attractive user-interface which is what is required for successful business websites. Businesses are now competing fiercely with each other to attract more customers towards their business website. They can fulfill this requirement through their WordPress based website. PSD to WordPress conversion makes their website highly user friendly having easy to use dashboard. That's why more and more businesses are now adopting this process.
WordPress was launched in 2003 and it has been evolving in all of these past 16 years. Now it has become a highly accepted platform not only for blogs but also for many other kinds of business websites like travel, food delivery, online booking, ecommerce, healthcare etc. That's why around 30% of all the websites on internet have been built using WordPress only. In this article, we are going to discuss about how PSD to WordPress conversion improves and boosts your business performance.
Need of PSD to WordPress Conversion for Your Business Website
PSD files outline feasible site layouts, from where websites are constructed using multiple coding languages. PSD designs are becoming highly multipurpose and their attractiveness is increasing day by day in today's market. For a website design company, this is important because the quality conversions boost the overall business of their clients and indirectly attract their end customers. And if their clients get more business and if they are satisfied then it can't be the better situation for these web design companies. The PSD to WordPress conversion is highly helpful as it can effortlessly be converted into any CMS or web development platform. This is the main reason the developers prefer to go for PSD to WordPress conversion.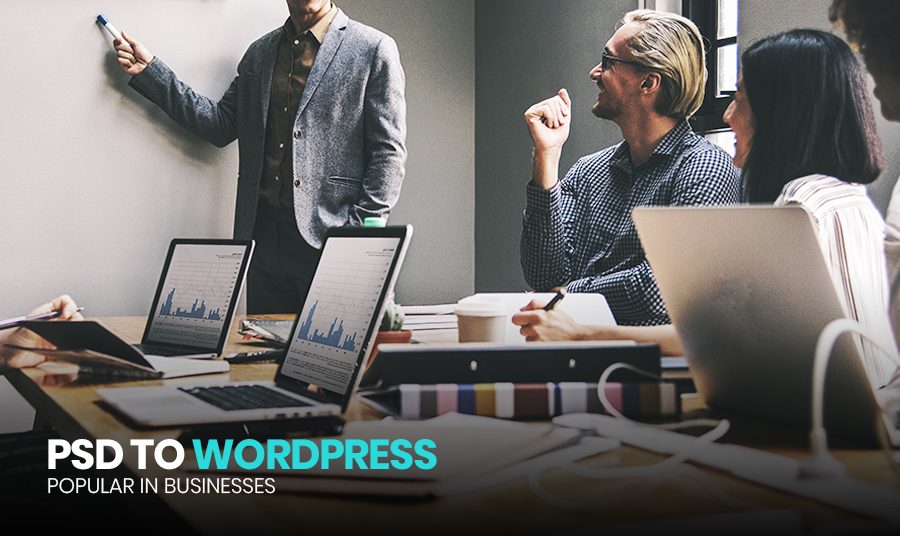 Let's now discuss the various benefits which you will get if you opt for PSD to WordPress conversion service.
The benefits of PSD to WordPress conversion and getting a business WordPress website are huge. WordPress platform is still at the top place among the best CMS available in the market today. To get WordPress advantages, businesses want to pick the best and reputed companies to work with. WordPress has great features, themes and plugins which make it a must pick. Let's talk about WordPress benefits in detail now.
WordPress Supports Pixel Perfection
Pixel perfect layout converts each pixel of the design into a flawless HTML web page and then transforms this web page into a perfect WordPress theme. There are thousands of paid and free themes for WordPress. All of these themes are useful and sliced without the loss of any pixel in the design. Hence all of this conversion offers the benefit of pixel perfect websites for businesses. Many businesses also use pixel perfect tools to make sure that the websites delivered to them by the developers are pixel perfect. Therefore, pixel perfect website means perfect and attractive WordPress site which means more customers and more business.
WordPress Supports Responsive Design
If you choose WordPress, then it will be easy for you to get responsive design of your website. It means that your website will adjust to all of the screen sizes irrespective of the size and model of the smartphones and desktop computers. Also in this mobility age, Google has made it necessary to go responsive. Hence once your website is converted from PSD to WordPress, your worry to make it responsive solves automatically.
WordPress Websites are Cross Browser Compatible
In today's market if you want to become popular and successful then your website should be accessible from all of the web browsers as you never know which web browser your customer might be using. By going for PSD to WordPress conversion your website will get benefit of cross browser compatibility. In WordPress website, a developer inserts perfect code structure and it works perfectly and exactly in the same manner on all available web browsers.
WordPress Websites are SEO Friendly
WordPress has inbuilt SEO Friendly features. It has a clean permalink structure which is highly useful to get high search engine rankings on search engines. WordPress also has inbuilt SEO tools, including the ability to use .htaccess. You can easily improve your WordPress website rankings on search engines by optimizing your WordPress website directly from WP-Admin. Good thing is that you can also install additional WordPress Plugins to increase the SEO friendliness of your WordPress website which will give more higher ranking to your website in search engines.
WordPress Supports Built-in Blogging
WordPress was initially known more as a blogging platform. Now although WordPress CMS offers so many benefits to build any kind of website but inbuilt blogging feature is one of the area where it excels and far ahead then other such CMS platforms in the market. Hence with WordPress, you get great flexibility to add articles, blogs or other sort of content in your website which will also improve its ranking on search engines. There is also a RSS feed feature to make more outreach of email subscriptions, articles and comment management.
WordPress Supports Theme Customization
If you use WordPress, then you can customize its theme according to your requirements with the availability of many options and features. You can do this without any extra cost. With theme customization you can offer features which are required for your business. Theme customization brings superb user experience and has ability to convert the visitors into regular customers.
WordPress Supports E-Commerce Integration
With WordPress you get so many e-commerce plugins. These plugins can be integrated with various payment gateways to handle and manage catalog and orders. With WordPress, you can even do more with added modules and inbuilt marketing tools. WordPress also comes with SSL security checks. Hence WordPress is best platform if you want to integrate Ecommerce functionality into your website.
WordPress is Most Liked, Easy to Use and Cost Effective CMS
Developers and businesses, all like WordPress more than any other CMS. WordPress offers ease of editing, managing and updating content without any support from developers which make it the most liked among users. Along with this, WordPress is open source and free to use which make it highly cost effective CMS.
Superb User Experience and Enhanced Usability
For many users, superb features are not enough in a website. They look for ease of navigation so that they can handle and access it easily. Easy navigation comes with simple functionality. WordPress helps you to achieve this with so many additional plugins which can add any required feature into your WordPress website easily. Therefore, by converting PSD files to WordPress, you will get benefits of adding images, videos, hyperlinks and many more useful things into your website easily with just simple clicks.
WordPress makes the website Highly Accessible
This is another important benefit of PSD to WordPress conversion. If you are a website owner, then you must be wanting the freedom to access your website from anywhere in the world. WordPress offers this benefit and you can access your WordPress website on any browser from anywhere. This means that it is possible for you to access your website's backend to make modifications into your WordPress site from anywhere and anytime which is a great benefit.
Conclusion
We have just discussed the best possible benefits that we can get from PSD to WordPress conversion. With this ultimately your website will be fully dynamic, SEO friendly, responsive, customizable, scalable, accessible, full of features and functionalities, pixel perfect, cross bowser compatible, highly popular and highly cost effective. All of these features and benefits play a crucial role in making your WordPress website highly successful. But to get all of these benefits, first of all you have to hire an experienced and reputed company which can do PSD to WordPress conversion for your business. Then only you will get all of these benefits.
YOU MAY ALSO LIKE
Steps to create a flawless PSD to WordPress website

Major Advantages of PSD to WordPress Conversion

Hire PSD to WordPress developer for an optimized business website
About Author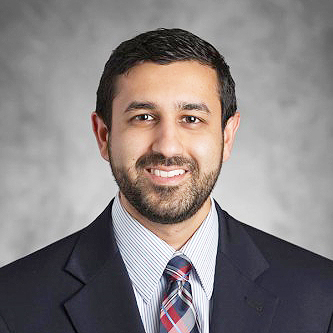 Make your ideas turn into reality
With our wordpress development services