WordPress has released its latest version i.e. WordPress 4.8.1 on 2nd Aug 2017. WordPress 4.8.1 is a maintenance release and it has 29 maintenance fixes and enhancements. The prominent updates are the fixes to the Rich Text Widget and the introduction of the Custom HTML widget.
Recently WordPress 4.8 was also released which has hit more than 13 million downloads. WordPress developers were already waited for the next release and it happened in the form of WordPress 4.8.1 which has resolved many issues and fixes.
Why to Choose WordPress 4.8.1 to develop your WordPress website :-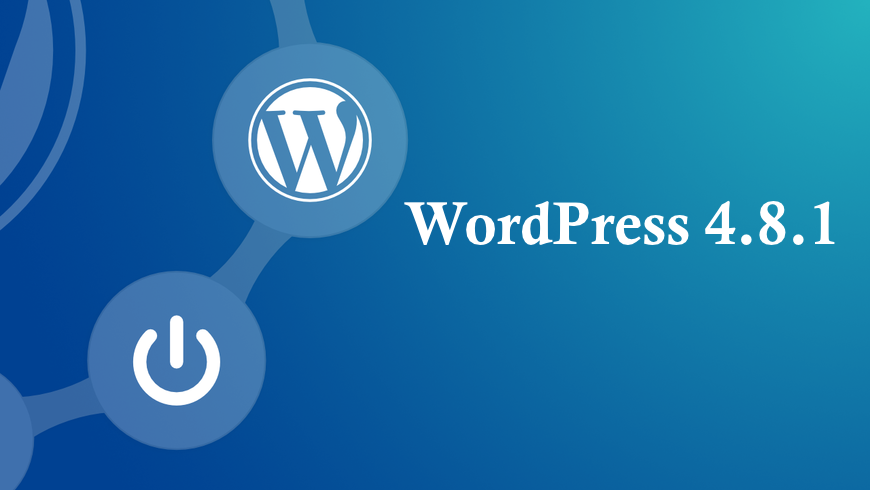 There is no doubt that WordPress is presently the most used website development platform in the market. Initially WordPress was considered best only for the blogging websites but now after so many enhancements and releases, it is considered best for all kinds of websites. Some of the benefits of WordPress is its customization, scalability, Reliability, SEO Friendliness etc which WordPress offers. WordPress developers around the world are working constantly to upgrade its functionalities. You can also hire WordPress developer if you have some requirement for custom WordPress website. There are thousands of WordPress plugins are available to incorporate so many feature into your WordPress website. You can customize WordPress according to your business requirements easily. Hence you should download the latest version of WordPress to build your feature rich and reliable website.
How to upgrade to WordPress 4.8.1?
In order to upgrade to the latest version of WordPress i.e. WordPress 4.8.1 you can simply visit the Dashboard section of your WordPress website and go to Updates and then click "Update now". If you are building a new WordPress website then you can download the fresh copy of WordPress 4.8.1 from the official website of WordPress at this link.
The websites and hosting services which offer automatic updates have already started automatic background updates for WordPress 4.8.1.
Make your ideas turn into reality
With our wordpress development services