There are so many PSD to WordPress tutorials available online. They all promise that by reading these tutorials you will be able to convert PSD to WordPress. But just by following a tutorial you will not be able to covert a PSD to WordPress theme so easily. Mostly these tutorials can atmost give you a general idea about how to convert a PSD design to WordPress. But they are not able to give your practical details which is required to convert a design into WordPress theme. Hence with these tutorials you won't be able to complete the task of PSD to WordPress conversion.
PSD design to WordPress is a professional work and for that you need an expert WordPress developer to convert your design into a fully functional website and it requires a lot of technical knowledge. You need to be expert in Adobe Photoshop, HTML, CSS, jQuery, JavaScript, PHP and WordPress.
First step of conversion of PSD design to WordPress is the slicing of the PSD file. Hence you must be an expert in Photoshop.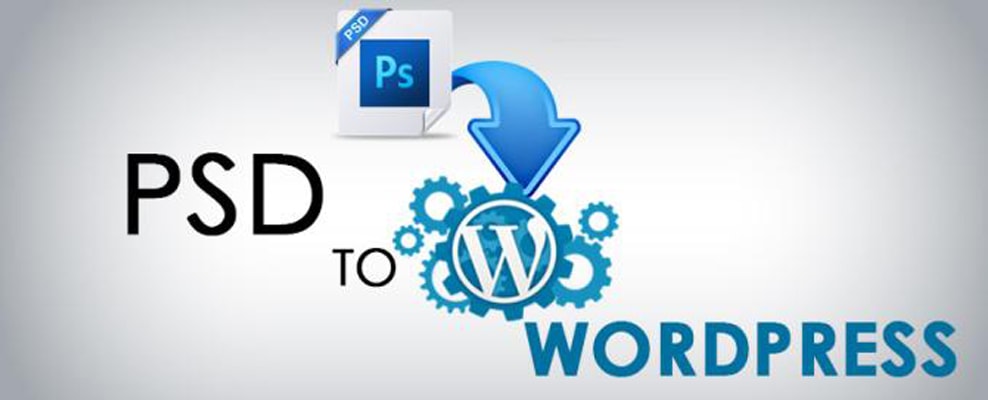 Next step is to create the markup. For this, you need to be an expert in HTML and HTML5. You should know about the HTML tags. You also need the knowledge of semantic markup and microdata so that your content is well read by search engines in a better way. After your markup is ready, you need to complete the design phase. For this, you need to be an expert in CSS, jQuery and JavaScript.
If you have a basic knowledge of HTML and CSS then it will not be enough. In order to create a theme in WordPress, you need to be an expert in PHP and WordPress.
You must be having in-depth knowledge of how WordPress works? Also you need to know what are action hooks and filter in WordPress? After that you must know about the template tags, template hierarchy and conditional tags. You should also know how to create a theme in WordPress and what is functions.php and what is style.css?
– As WordPress is coded in PHP hence if you want to use WordPress you need to be an expert in PHP.
– These are the things which you must know very well in order to accomplish simple PSD to WordPress conversion.
– And that's not all. You also need to follow the standard coding practices, so that your code is W3C validated and it works across all browsers.
– Also if you know about the Search engine optimization(SEO) then you can work on improving the search engine ranking of your website.
– Also you need to have knowledge about user experience, website performance, loading time and caching.
As we have shown you, you need to know so many technical things just for PSD design to WordPress conversion. Hence it won't be possible for you alone to fulfill this task unless until you have a strong team which is well versed in all of these technical aspects. Therefore it is best to hire professional WordPress developer for completing the task of PSD to WordPress conversion and designing in WordPress. If you hire an expert WordPress professional developer then not only your task will be completed quickly but also you will get lots of tips about how to improve your features and functionality of the WordPress site so that your online business can prosper.
Make your ideas turn into reality
With our wordpress development services