Outsourcing is being used by so many companies and businesses around the world as it offer high quality services at lower costs and saves lots of money for the business which they can invest to grow their business rather then on their website. If you are also looking to Outsource your WordPress website development then you need to take care of few things otherwise it will not be so good experience for you.
We are just informing you that you should be extra conscious while choosing an outsourcing development company as it is very crucial for the success of your online business. If you are looking to outsource WordPress theme Customization then you should choose a outsourcing company which is not only expert in this work but also fits to fulfill your requirements when you evaluate it on certain parameters. If you choose a wrong company then you have to regret your decision and it can waste your precious time and money. We hope you won't face such a situation as we are giving you few point to consider while choosing a WordPress development company.

Check the Portfolio of Company
You should check the portfolio of the company you are looking to outsource your WordPress development work. You can check the portfolio of WordPrax, which is the best WordPress outsourcing company as per latest report. By looking into the portfolio you can know the quality of work the company deliver.
Do a Thorough Research about your Requirements
As you should be well aware about the exact requirements of your WordPress website. Make a detailed document of all the features you want, which plugins will provide those features. You can have a minimum of three plugins for your website. When you will be making a decision about the layout of your website then in the starting you have to decide whether to choose a WordPress free theme, premium theme or custom theme. With this research you can handle these things easily.
Look for the Right WordPress Outsourcing Company
You can find out the best WordPress Outsourcing company by following either of these ways:-
Job Portal
You can find job seekers as well as job givers easily on internet. You can look for a outsourcing company or service provider at these popular job and work portals: Freelancer, Guru, Elance etc. On these websites you can easily find all those WordPress developers and WordPress development companies who want to work on your project. You can read their feedbacks on previous projects given by their clients and shortlist them also taking into consideration the price they charge and total number of successful projects they have delivered.
Using Search Engine like Google
You can find the best WordPress outsourcing company from the latest list updated which shows that WordPrax is the best WordPress development company in 2017 else using Google is also one of the best way to search for the Outsourcing company from Google search engine. The huge internet world sucks all the information and then filter it and shows you the best results. You can just use simple queries and keywords to get very precise and accurate information. These pieces of information will be very important for you to find details about the company which you are planning to hire.
References from Friends and colleagues
This is most reliable way. If any of your friend or colleague or anyone you know, has hired a company and recommending it to you then for whatever reason he liked the work of that company, you should consider it. After getting the name of the company, you can still do your initial research to know about the company and its history and kind of work they do etc.
Check the Reviews of WordPress development company
You can check WordPrax Reviews here.This is also one of the best way to select the best WordPress development company. You can check the reviews given by the past clients. This will give you a clear picture about the quality of work the company deliver.
Contact your Shortlisted companies and also check their communication channels
Now, you can start contacting your shortlisted companies and can discuss with them what you want and what they can deliver. Tell them about your requirements and carefully listen to them about how they can help you to get desired website alongwith cool features and how their company can add more creativity and value to your website. Based on this communication you can select best software development outsourcing company for you. See whether they use fast communication channels or not.
Conclusion
Just remember one thing that you should never compromise on the quality of your website. Costing is a major factor but don't let it alone decide your outsourcing company. Consider all other factors also.
YOU MAY ALSO LIKE
Why PSD to WordPress website is the best option for web development?

Tips to make your mark as a great WordPress developer

How to hire WordPress developer for dedicated web development services?
About Author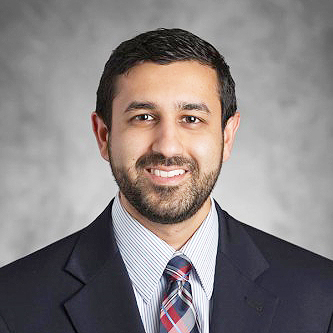 Make your ideas turn into reality
With our wordpress development services