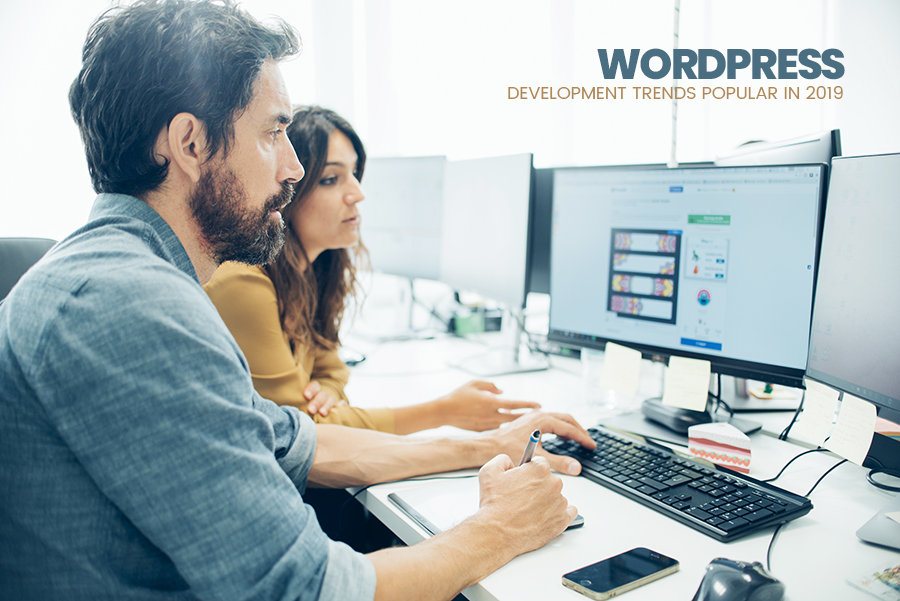 With each new year, we come up with articles and blogs on WordPress trends. Did you know that these trends are based on what came in the past year and how it would continue to remain popular even in the next year. It is senseful to say that we can't forever think of new trends every year. Either the trends are modified a little or some are kept the same way. These trends in WordPress development are basically related to the theme trends or the development process or they are related to the colors and theme outlays of the websites. Whatever the way or the trends are, it is important that the website developer always keeps in mind some trends that are sure of making the website a great success. There is no denying the fact that it is completely true that a WordPress website with all the latest trends are more successful than other websites.
However, there are many factors which decide the success of a WordPress website development, which we have already discussed in many articles. One of the most important factor that plays a great role in deciding the success of a WordPress website is that you should have a professional web developer who is expert in WordPress CMS.
Also Read : Tips to hire a professional WordPress developer!
Trends of WordPress development to follow in 2019: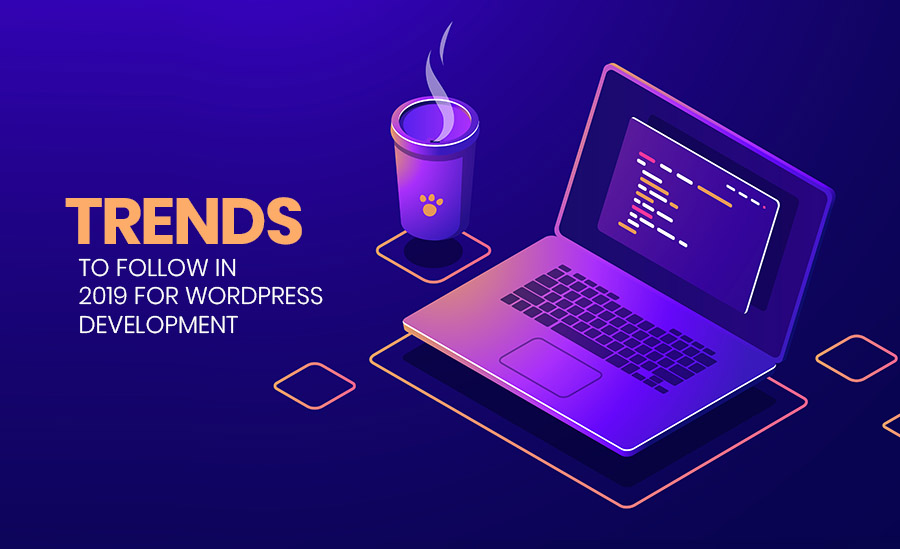 Drag and drop theme builders:
Developing WordPress is already considered among the most easiest methods to get a website created for yourself, a blog or a client's complex website. There is a whole lot of less code required to create a website that looks amazing and works amazing. To make WordPress website designing and development even more easier, there are drag and drop builders to create themes of the websites in a completely personalised and customized way for sure. Using these ready to use builders lessens the hassles of creating the website.
Interesting Video background in loops:
Videos- Visuals in movement capture and grasp the attention of the web visitor immediately. This is the reason why videos are put into the backgrounds of the website. They are played in loops and the WordPress website thus created gives an amazing representation of the business to the web visitors. This trend got really popular a few years ago and thankfully, it will be again more popular in 2019 as well.
Integration of AR and VR technology:
We are already watching trends in the industry and we have got the reason why WordPress developers have created a plug-in that contributes to the content of the VR/ AR and 360 degree WordPress website. This is only the beginning of the use of VR, as we will be forwarding towards 2019, it will become increasingly easy to see websites with this new trend. In addition to VR, amazing websites with AR technology will be seen in more and more number as we proceed further in 2019.
Focus on mobile-based design:
Another common trend is based on mobile design, which means the speed of mobile page and progressive web applications. Most of the traffic comes from mobile devices, the AMP page is light, because visitors do not have to wait long to download all, Google's top priority AMP page, taking into account the ranking factor. The WordPress developer is easily able to create websites using mobile-responsive themes.
Animation for interactivity:
Preliminary Flash-based animation has gained a lot of popularity in the WordPress development for the websites, but there are some limitations that it has faded away. However, now we see the fact that HTML5 and CSS3 have improved. This makes the dynamic user-experience more interactive. Many WordPress sites, now use particle animation instead of image or video. Because there is availability in the Java library to create Animation.
Powerful and bold combination of colors:
"You may have your favorite color as long as black" but it hasn't existed for a long time. Today is a combination of bold color and contrast. People are well versed in colors, so their choices have a significant impact on branding and website visibility. In fact, according to Buffer, 90% of the product's evaluation is completely based on colors. Drag and drop theme builder
Highly Vibrant and bright color themes:
Using vibrant and bright colored themes would be a great feature if it proceeds further in the year of 2019. This minimalist design emphasizes simplicity when using smooth color, clarity and sufficient margins. This not only focuses on displaying content, but also ensures that the website loads quickly on all devices and makes it more refined. This minimalism is reflected in Arnold's theme. It primarily concerns creativity and utilizes empty space to highlight text and images. In fact, the design evolved to include scales, shadows and images more widely. This deepens the depth of the page in WordPress development and leads to attractive designs.
Conclusion:
We have curated this list of the trends in WordPress to follow in 2019 with much care and attention. You can choose to have a look at the WordPrax reviews and decide for yourself if the standards match well with the qualities that a good WordPress development company should own.
YOU MAY ALSO LIKE
Top Advantages of Using WordPress for Developing Amazing Website

How to Choose the Best WordPress CMS Development Agency for your Business?

How can the WordPress development be taken to the next level?
About Author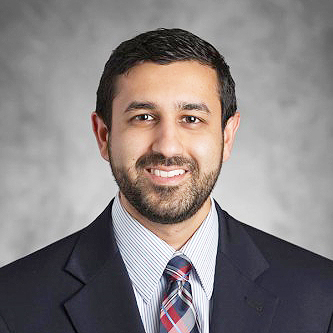 Make your ideas turn into reality
With our wordpress development services