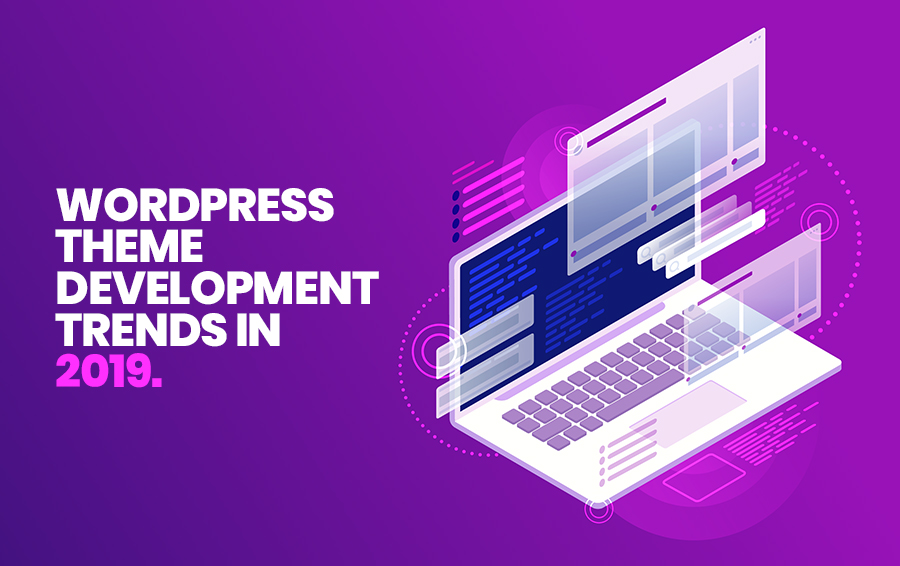 There are over 1.8 million websites on the Internet, and WordPress supports more than a quarter of websites. Whenever someone thinks about online business, WordPress is the first CMS that comes to the mind of the entrepreneurs or the business owners. Effective web application development by a WordPress expert is important for today's evolving online industry. All businesses need to have a strong online business to promote their business and get better sales. WordPress is growing in popularity around the world, and WordPress supports at least 28% of the total websites.
Over the years, WordPress theme development services have evolved to create more compelling patterns that are essential to attract potential customers. 2019 is a great year for WordPress development services. This year, you will get more great WordPress features, you need to be careful that the latest trends in the market are followed. With more innovative and creative design and coding directions, you can use WordPress tools to get the perfect site that meets your needs for the best results.
Top WordPress website development trends are as following
This blog presents the most exciting and latest trends in WordPress. You should look at the new trends that WordPress brings in 2019.
1. Dynamic theme
WordPress was originally a simple forum for blogging. Today it is a leading tool for advanced web development services. It's not just a blog development platform. The new WordPress feature handles all e-commerce solutions, such as shopping cart creation and creating unique websites. The new year of 2019 brings more sophisticated themes to WordPress and provides users with visual appeal, excellent sites and customizable features.
2. Micro interaction in UX designs
Micro interaction is the latest trend in web development services. This trend has progressed well, and by 2019 it is actually the most popular tool most people use but only a WordPress expert knows how to utilise this trend to the maximum potential. The interactive elements used on the site are important factors that encourage users to work more with the site and increase user interaction with the site.
3. Two-tone Website design
Two-tone websites are a hot trend in web design. In 2019, when we used these colorful websites, we promised to add new features to WordPress. This is a great feature, the site emphasizes the appearance more clearly and provides the information you need. This trend should clearly climb to the top in the list of latest trends of WordPress theme development as it is a completely new thing which has all the positive things to implement in a WordPress website.
4. Media theme for website
As the English phrase says, the picture can be said in thousands of words! Since this phrase is so realistic, in 2019 we launched a presentation of photo themes in WordPress to attract users. Many of today's sites use WordPress photo themes to create great visual sites that creates amazing reputation and identity as well as branding for the company.
5. Multi-purpose theme
The versatile theme covers many different websites. This is the main reason why web developers and themes are so popular. WordPress launched a multifunctional theme in 2019 to allow users to create various websites with the appropriate functionality needed for commercial websites. Multifunctional themes are not only modern but can also be edited using good extensions by a WordPress expert. Versatile themes stand out and provide very useful features for all websites. Most organizations support their websites with WordPress CMS, so WordPress multifunctional themes are expected to grow dramatically in trend.
6. Virtual Reality themes
Technology is growing fast and moving towards virtual reality. Virtual Reality is the next generation technology that is revolutionizing the way the world works. Not only has this been implemented in game technology, it also affects all sectors. It also allows users to enjoy 3D effects in a cozy environment. Because 3D is popular, WordPress plans to bring this feature to the web development service in 2019 and design a great website.
7. Title video
Now, additional features are available in WordPress in 2019, and you can easily add video to any element of your site. It gives users the right to include powerful themes and video titles on their websites to maximize their impact in WordPress theme development when a website is created. Video titles are a general trend that is becoming the first choice for all WordPress web developers.
8. WordPress Theme for smartphone
Today, billions of people in the world use smartphones. That's why WordPress plans to introduce mobile technologies in 2019 to allow users to improve their mobile viewing experience. This feature will certainly improve your site's view and give the user a better experience in the UX.
9. Animation in the websites
Web developers around the world are aware that the impact of animation on a site can improve your display. With the introduction of the fine elements of the animation-plug-in feature, WordPress can be upgraded to the next level in 2019.
10. Chatbot
You can integrate chat robots with CRM to help your user better. Chatbots are unique and provide business information for users and not for occasional visitors. Whether you have downloaded a lead trick or interacted with a social channel, you can also save information about users who clicked on different offers. This feature provides users with better user support.
11. Use of infographics in the website
Infographic is a new tool that drives all website trends. WordPress is going to enable mapping to users. Infographic is a great visual tool for creating interactive graphics, maps and graphics. It is certainly a very popular tool used by marketing groups, bloggers, press and even global students.
Conclusion
These are some of the most important trends in WordPress theme development, and these trends will be released in 2019. Some of them are already ready, and some of them are still in the development stage. This is an exciting year of 2019 for all WordPress developers and designers.
YOU MAY ALSO LIKE
Top Reasons why PSD to WordPress Conversion is Popular Among Businesses

Which WordPress development trends will be popular in 2019?

Here is how you can hire WordPress developer without coding knowledge?
About Author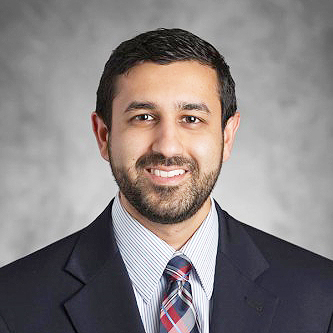 Make your ideas turn into reality
With our wordpress development services